Blackfin is a designer eyewear which is developed and manufactured bythe famous eyewear company in Italy named "Pramaor". The Blackfin born through the precise sequence of 53 manufacturing steps performed by a technique of industrial working efficiently, but far from automation of large companies. A quasi-craft production which is a tribute to human capital and the "made in Italy".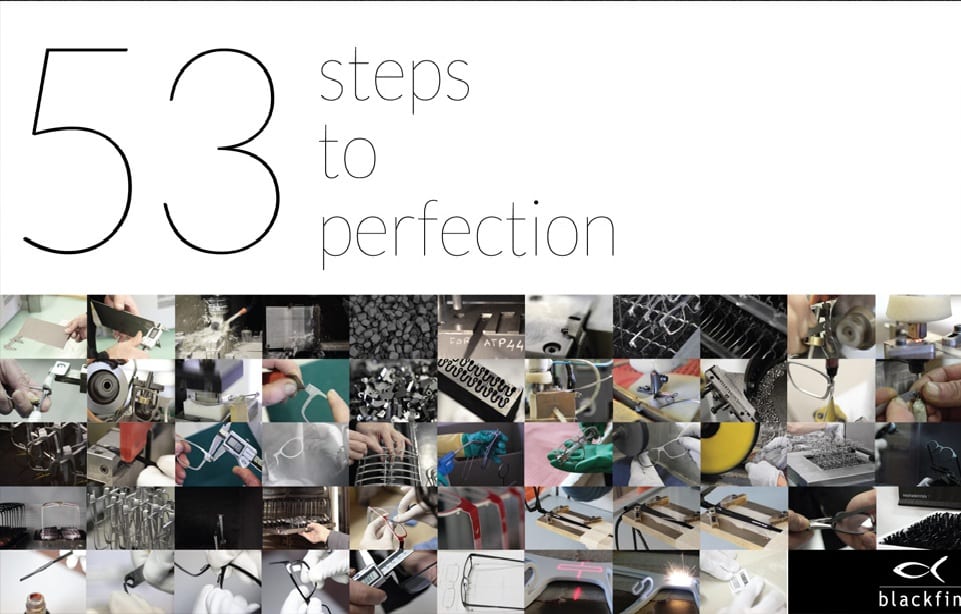 This approach contributes to the definition of a new Italian model of doing, recognized as "neomadeinitaly". Great attention to context, services and people, with the aim of creating products that arise from the pleasure for the job, the seriousness of research in technology and materials.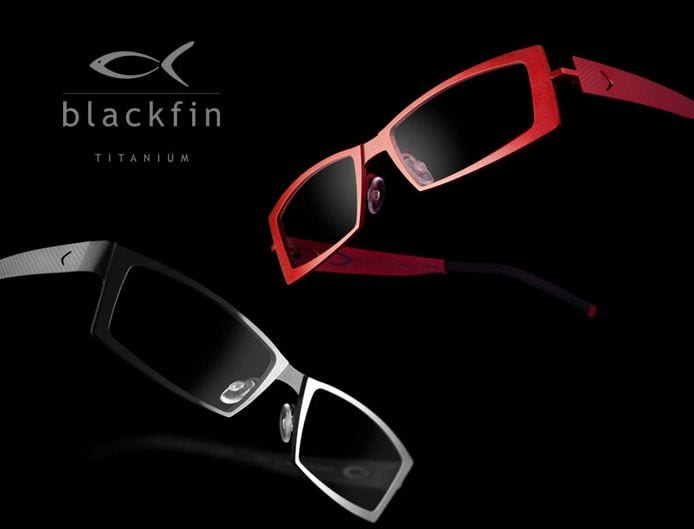 The Blackfin frame is purely made from Titanium and Beta-Titanium. Titanium is the core of the products. It is a special material which in itself has some unique features, suitable for creating mounts for optics. A titanium frame is 48% lighter than a similar one made ​​with the more common nickel / silver. The high mechanical performance, lightweight additions to make the titanium material with the best value for mechanical strength / weight.
Pure titanium and beta titanium materials are characterized as totally bio-compatible, non-toxic and hypoallergenic. Every single raw material supply of Pure Titanium and Beta Titanium comes from selected Japanese companies, first in the world for quality. The strength / weight ratio is very low, which makes the Pure Titanium is used to produce thick components, which must simultaneously be very light and sturdy. Meanwhile, the beta titanium is a titanium alloy developed in Japan and has the characteristic of being much more flexible and elastic. For this, Beta Titanium is used in components such as thin rods of many of the frames, the thickness of 0.5 mm are perfectly adaptable to the characteristics of the face.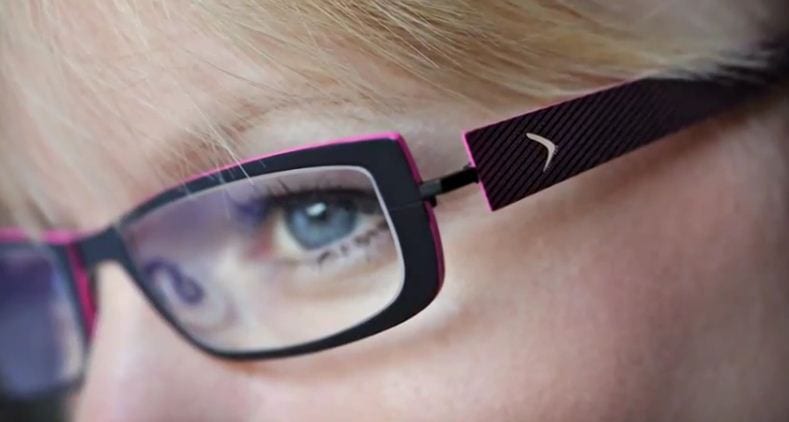 The following are the main features of the Blackfin frames:
The light weight frames are an essential standard for customer's quality of life.
The shape of eyeglasses involves the knowledge of many technical and aesthetic aspects.
Each frame must be able to adapt to the characteristics of a face, so as to ensure maximum comfort all the time.
Blackfin characterized the ability to enhance the personality of the wearer.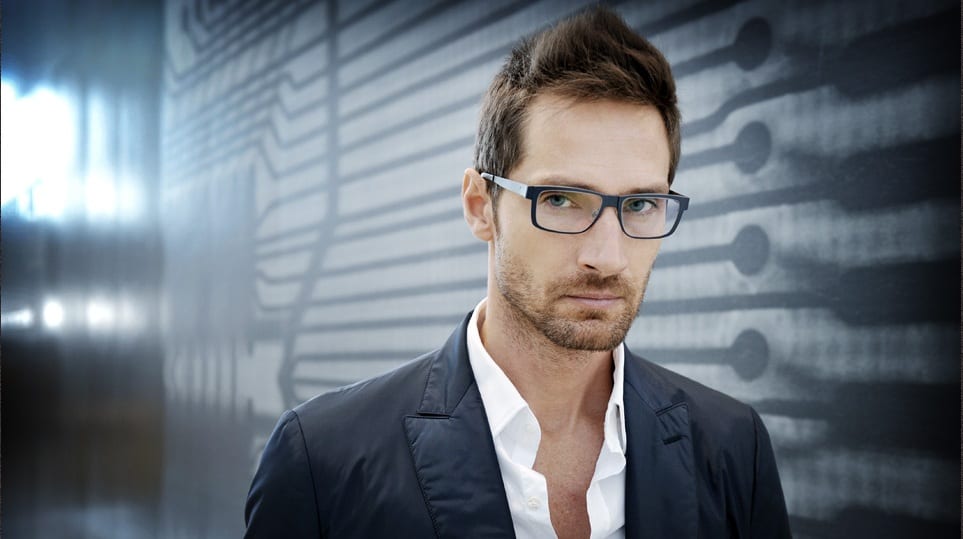 Can't wait to get a brand new designer eyewear? Blackfin will be undoubtedly an excellent choice for you. It is available now @ Malaya Optical Damansara Uptown.