Crisp and clear vision is achieved by Biomedics 55 Evolution and its innovative design. Created by CooperVision, this monthly contact lens is comfortable to wear and offers exceptional value for money.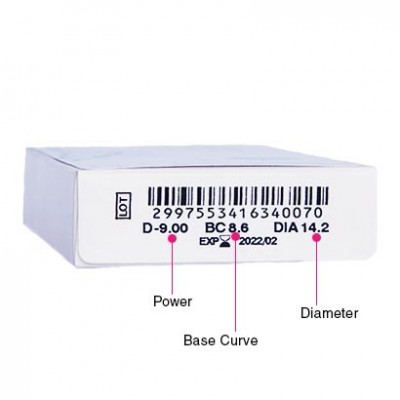 Benefits of Biomedics 55 Evolution
With an aspheric design, each of these monthly contact lenses is able to fit closer to the eye, for a smoother and more stable wear. The lens remains in its place on the eye, providing uninterrupted vision and eliminating blurs, halos, glares and other spherical aberrations. This unique design even enables to correct slight degrees of astigmatism, removing the need for toric contact lenses.
Tapered off edges to the lens surface make for a more comfortable fit, with zero irritation caused, while this contact lenses have also been designed to keep your eyes hydrated and feeling fresh from morning till night.
Aspheric lens design for clear and crisp vision
Edge Tapered technology for a comfortable fit
High water content for comfortable and hydrated lenses through the day
UV protection against harmful sun rays
Light blue handling tint for easy application
How long can someone wear Biomedics 55 Evolution contacts?
Suitable for daily wear for up to a month, these monthly contact lenses must be taken out every night before going to sleep. You'll then need to clean and store them using contact lens solution to achieve an effective clean and maintain the quality of the lenses.
Let's make an appointment with us at Malaya Optical Optometrists to reserve yours!