The Acuvue product of contact lenses work in harmony with your unique eyes, lifestyle and vision correction needs. Acuvue Moist contact lens with Lacreon Technology combine a unique dual-action technology that helps keep moisture in and irritation out to support dry eyes. This lenses is specially design for patients who are prone to dry eyes and sensitivity. 9 out of 10 Acuvue Moist wearers are satisfied with their lenses overall.
Acuvue Moist contact lens deliver incredible comfort to keep up with your busy day, designed specifically for people who suffer from allergies, or itchy eyes. Made with advanced Lacreon technology, the lenses are designed with an embedded wetting agent to provide long-lasting cushion of moisture, making them an ideal daily disposable option for anyone with a busy lifestyle. Acuvue Moist contact lens available in both toric and multifocal form.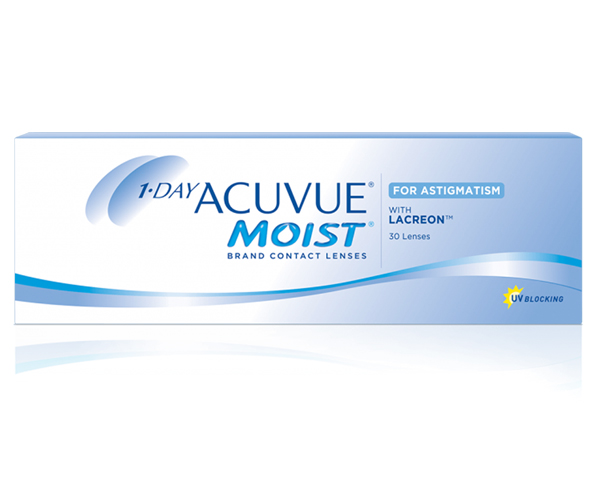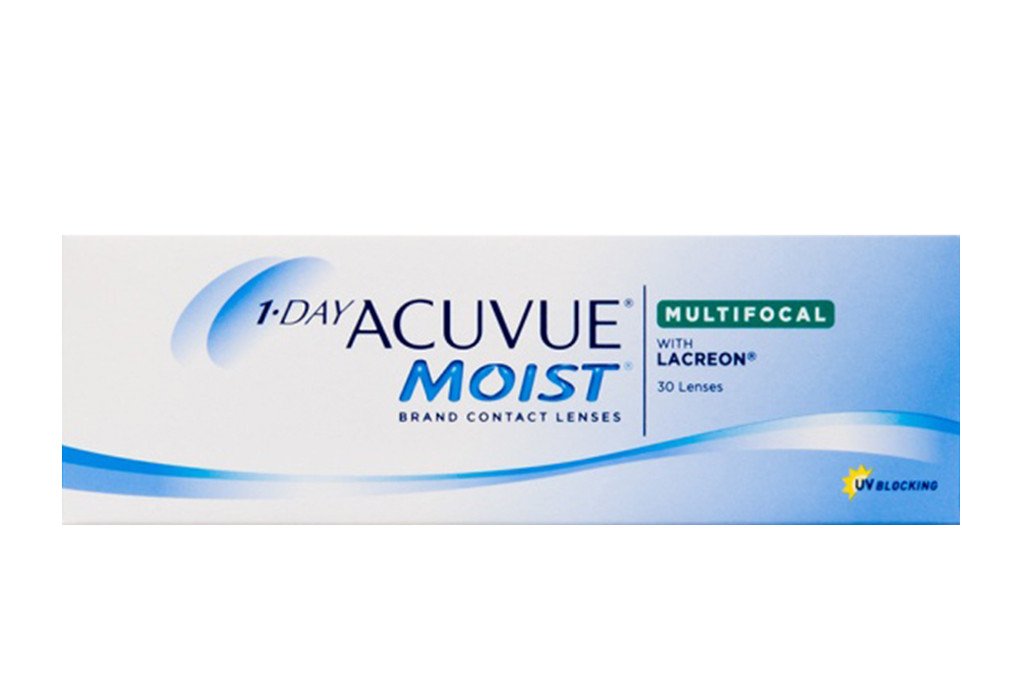 Eye-Inspired Design
Discover the science and patented technologies that make Acuvue Moist Contact Lenses so special
Benefits of Acuvue Moist
Dual-action technology helps to looked in moisture for dry eye
Lacreon Technology promote extra moisture
Creates a long-lasting cushion of moisture from the lens core to the lens surface that doesn't blink away over time
UV Blocking
Fits the contour of the eye seamlessly for extra comfort
Acuvue Moist provides Class 2 UV protection, which blocks 98.8% UVB and 85.1% UVA rays , helping to protect your patients' eyes against harmful UV radiation.
Everyday new fresh pair of lenses
Daily disposables are the healthiest way to wear contact lenses
Ideal for people who have allergy related to eye like dry eye and sensitive eye
Acuvue Moist Spefifications
Lens material
etafilcon A
Wetting technology
LACREON® technology
Water content
58%
Base curve
8.5mm, 9.0mm
Diameter
14.2mm
Power range
-0.50D to -6.00D (0.25D steps)
-6.50D to -12.00D (0.50D steps)
+0.50D to +6.00D (0.25D steps)
Centre thickness
0.084mm (-3.00D lens)
| | |
| --- | --- |
| Oxygen transmissibility (Dk/t):5 | 25.5 x 10-9 (-3.00D lens) |
| Oxygen % available to central cornea:6 | 88% |
| Class 2 UV-blocking** | 98.8% UVB, 85.1% UVA |
| Visibility features | Visibility tint '123' inversion indicator |
| Recommended replacement schedule | Single use: 1 day replacement |
| Pack sizes available | 30 lenses |
Where to buy?
To purchase Acuvue Moist product range, you can order online through shop.malayaoptical.com or if you just nearby Petaling Jaya area you can drop by to our shop at Malaya Optical Optometrist.