Comfortable is the lens that people always seeking for. Some people love to use daily disposable lens rather than monthly because they said monthly lens will cause some rashes and red eye. Its not comfortable but don't judge a book by its cover.
Presenting a very comfortable monthly lenses created with a hydrogel terpolymer material that can give you comfort for a whole day for a 3 month! It may sound ridiculous but its true. Once you try you will fall in love and will never change to other lens again. Experience it yourself.

The design is created with the perfect blending technology,the lens can enhance your eyes with subtle blending patterns and colour.If you are not into vivid colours, 3 tones does wonder you're looking for.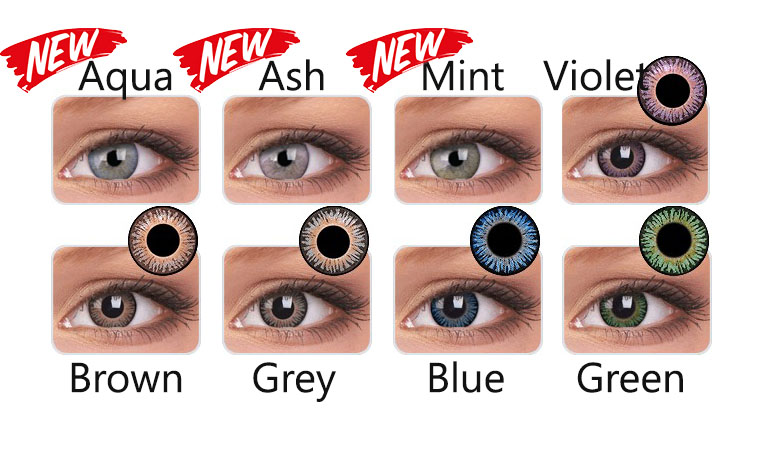 Above are the example of the colour range for 3 tones. You can go bold or subtle depends on what occasion that you are attending or go.
Now lets talk about the details. Some of wearers is very meticulous regarding the lens they wear because its safety for the eyes. The base curve 8.6mm of the lens is a standard curve that can fits into all type of eyes .So wearers feels like they don't even wear contact lens and feels comfortable all day.
The centre of the thickness is 0.05mm and the diameters is only 14.0mm.Its suitable for someone that don't like big eye effects.The colour will make your eyes look like its natural colour and poeple will mesmerize with your gaze.
Get yours now!Free shipping nationwide for order above RM200 🇲🇾 . Get rewards points when you purchase but dont forget to create an account first. We are having promo Buy 2 save RM36. If you are interested you can directly contact our store Malaya Optical or directly purchase at Shop.Malayaoptical. Grab the promo before April 2021 and get a freebies while stock last!Terms and condition apply.