鼻垫延长眼睫毛
眼睫毛的长短不但能为您增添魅力,同时也能吸引他人的注意。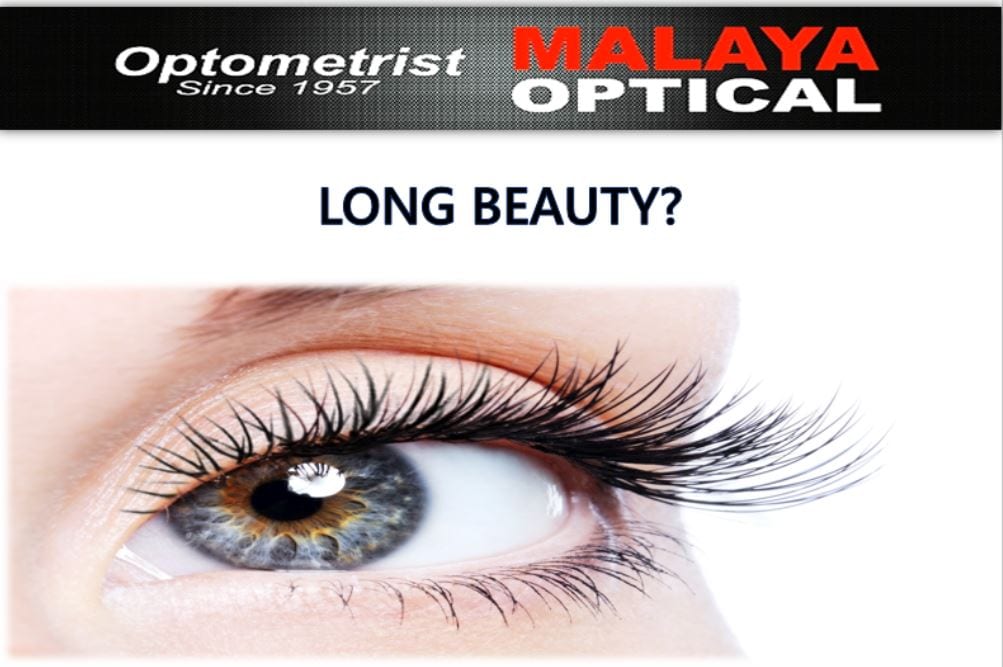 即使您费尽全力、想尽办法,甚至是采用moolahs使您的眼睫毛看起来更为艳丽、动人,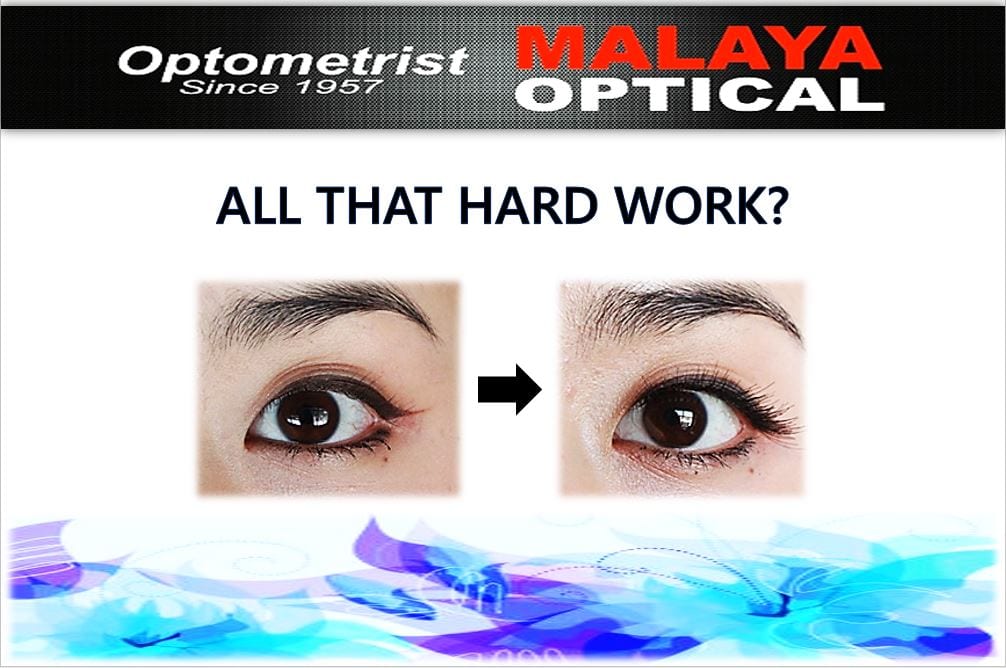 然而,当你配架了框架时,您所有的努力都将前功尽弃了。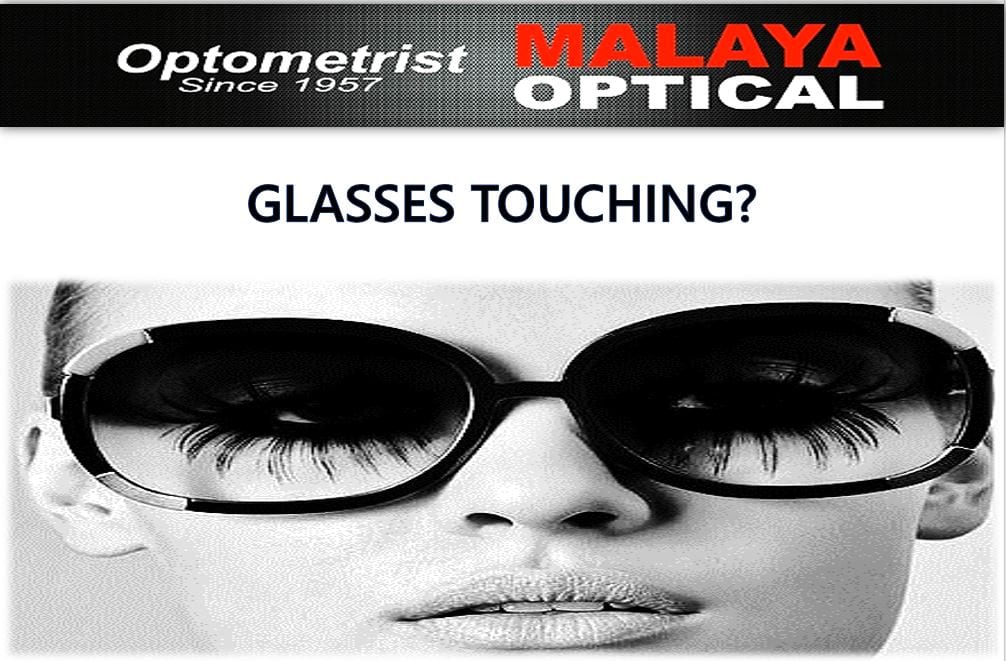 是时候跟金钱和时间说再见了!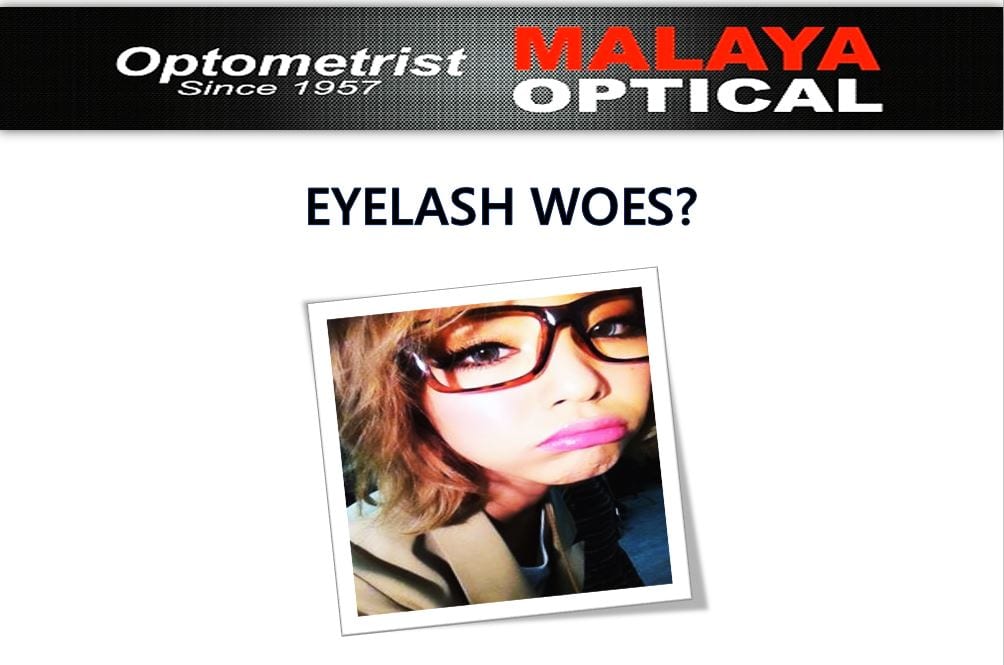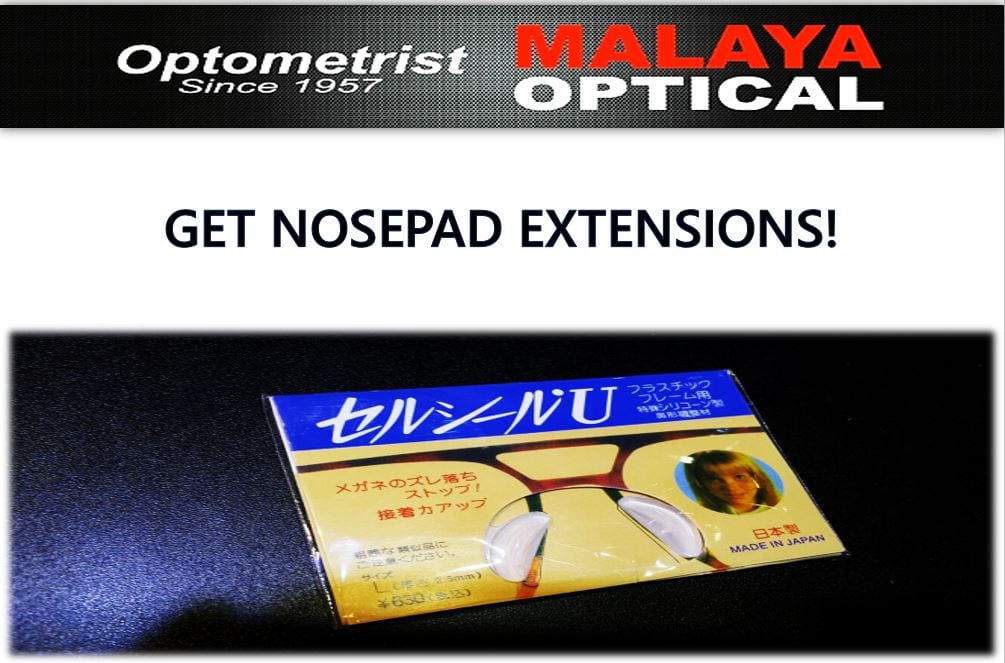 此时,Malaya Optical推出了日本最新的soft silicone鼻垫来帮助你, 让您不再有任何烦恼。
它既柔软又不会在您的鼻梁上留下痕迹,化妆时更加轻而易举。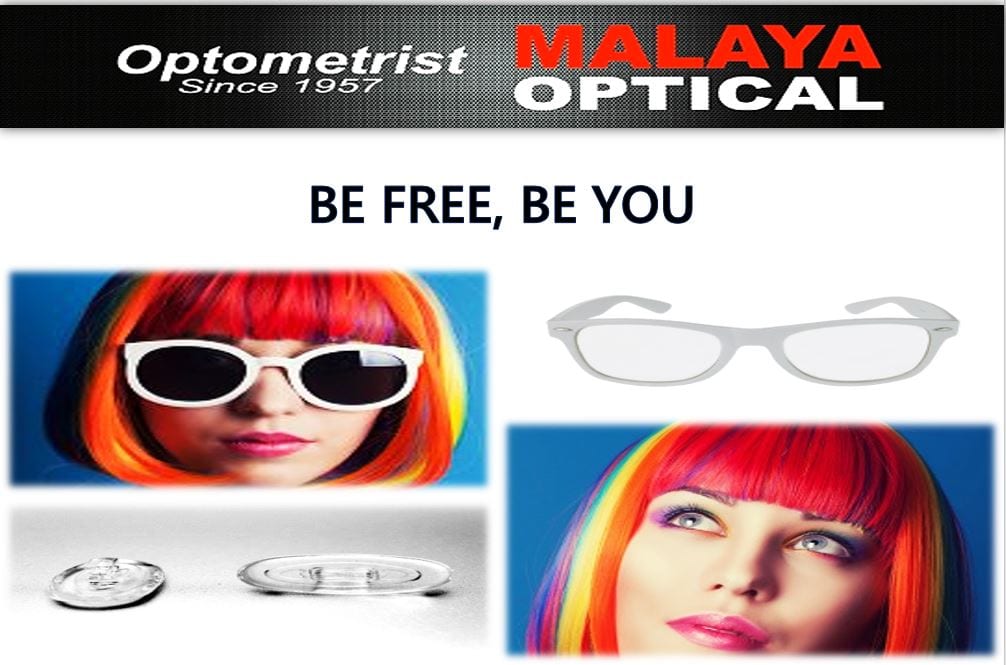 若你想要拥有更为俏丽的眼睫毛,
欢迎来到Malaya Optical,让我们为您贴上!
Nose pads for plastic frames and nosepads for eyeglasses without nose pads may be added primarily in three ways.
The use of adhesive nose pads is a popular method of converting a pad-free eyeglass frame into one that uses nose pads. A popular type of self adhesive nose pad is commonly referred to as the stick-on nose pad. Stick on nosepads are applied to the glasses frame by means of an adhesive material.
A more permanent method of applying glasses nose pads or nose pieces to plastic frames and eyeglasses is installing snappy nose pads, also referred to as build-up nose pads. Snappy nose pads require an appropriate modification to the eyeglass frame bridge area by either an eyeglass repair store or trained optician.
Snappy nose pads are also referred to as press-on nose pads, press-in nose pads, or more generally just nose pads for plastic frames.
Lastly, nose pad arms on plastic frames may be added to eyeglasses without nose pads by having a professional eyeglass technician or repair facility install the desired nose pad arms directly in the bridge area of the pair of glasses. In this manner, a nose pad arm such as snap-in, rimless slide-on, or screw-on may be installed so that the desired type of nose pad may be employed.
Please note that each of the above methods of adding eyeglasses pads or nose pieces for plastic frames and eyeglasses may not be achievable for all glasses frames.  Many frames simply do not have sufficient room to add these nose pad extension methods, while other frames may not appear aesthetically pleasing with the addition of nose pads.