At Malaya Optical you will find lenses from renowned brands such as Zeiss, Hoya, and Essilor. So, what are the points that you must keep in mind while selecting a lens for yourself? In this article, we will discuss all aspects of it.
While selecting spectacle frames for ourselves, we often forget that choosing the right lens is equally or more important. With changing times, the manufacturing of eyeglass lenses has undergone a great deal of change as well. They are no longer as thick and heavy as they used to be. Nor do they weigh down on the bridge of the nose. Nowadays, patients can avail of lenses that are lightweight and can serve multiple functionalities.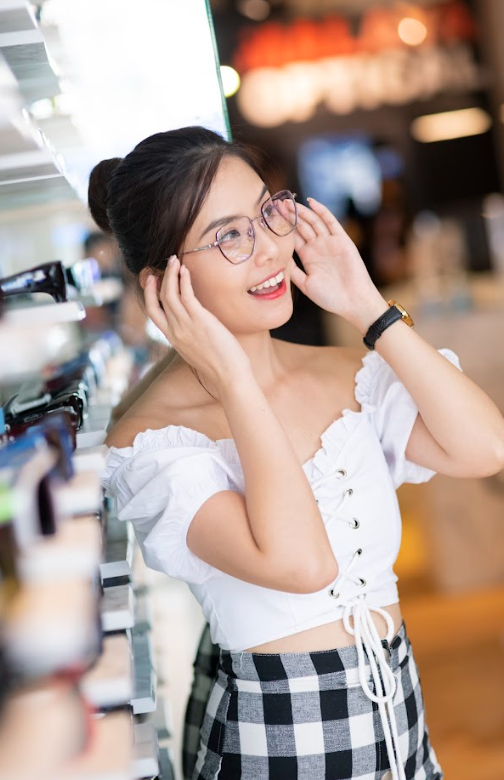 What makes a good lens?
Before selecting a lens for your glasses, keep these two main points in mind:
A good lens must be made of good material and durable: There are four types of eyeglass lenses. They are as follows – glass lenses, plastic lenses, polycarbonate lenses, and high-index plastic lenses. When it comes to visibility, glass lenses are the best choice. However, they cannot be counted as durable, since glass can break easily. Hence, the latter options are better since they are lightweight and more durable. Polycarbonate lenses are perfect for kids. They weigh next to nothing, so if your kid has been advised to wear glasses for a prolonged period, it will not feel like a hassle for them. And unlike glass lenses, they are not brittle.
It is mandatory to have a blue light filter: When focusing on the functional side of it, consider a lens that will block out the very harmful blue light. The blue light that most computer and mobile screens emit can do a substantial amount of damage to our eyesight when our eyes are subjected to prolonged hours of staring at the screen. Not only does it cause eye strain, but after a while, our vision starts to deteriorate. Hence, in a society where it is a norm for people to spend hours using laptops or computers, a blue light filter is a must. So, before investing in a lens, make sure it has this quality.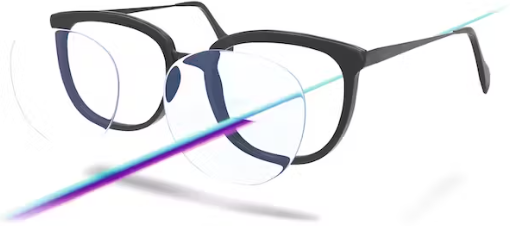 How should you select the lens?
Selecting your lens must depend on your lifestyle – and what purpose your glasses serve. Following are some situations that you can consider.
1. If you are using your glasses as daily wear:
If you are planning to use your glasses for regular use, then keep the above-mentioned criteria for selecting eyeglass lenses in mind. After making sure they are easy on the eye – that is, they are wearable for longer periods, consider the following qualities for your lenses.
Make sure the lens is scratch resistant. Polycarbonate lenses especially tend to scratch easily, so, while selecting a lens choose a brand that provides an anti-scratch coating.
Consider getting photochromatic treatment. These lenses can darken when exposed to sunlight when you step outdoors and can turn transparent when you are out of sunlight. They are great at shielding the eyes from the harsh UV rays of the sun and they protect your vision.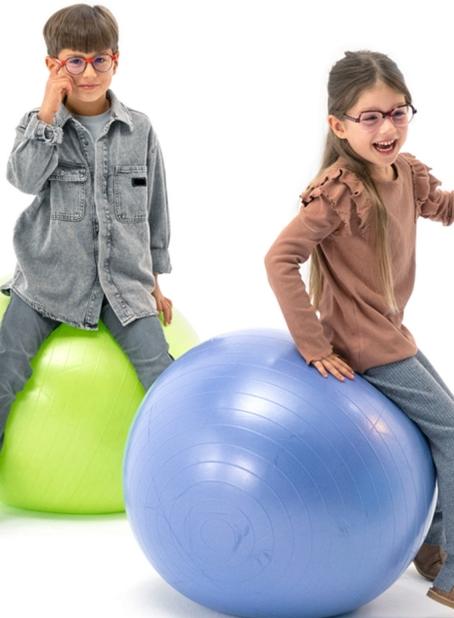 2. If you are buying glasses for your kid:
Choose a high-quality lens like polycarbonate or trivex. They are of better quality compared to regular plastic eyeglass lenses but are equally lightweight and more durable. Most polycarbonate and trivex lenses come with an anti-UV ray coating as well. Hence, they are great for protecting the eyes from UV rays from a young age.
3. If you work outdoors or are physically active:
Again, keep the lightweight aspect in mind. Apart from anti-scratch, you can opt for additional features as well, such as – anti-dust eyeglass lenses – that can protect the lens from dust, giving you clear vision. There is also anti-smudge (that can protect the lens from fingerprints, so you do not need to clean it repeatedly) and anti-fog (which can be of great use, especially now that we have to wear masks round the clock).
4. If you drive at night regularly:
The first and foremost thing would be to get a pair of anti-glare or anti-reflective lenses for your eyewear. The anti-glare coating will help prevent any external sources of light from entering the glasses. They are instrumental in providing clear vision at night and helping avoid accidents while driving.
Why use Zeiss lenses?
Why should you opt for the Zeiss spectacle lens when you have such a large number of options? Because Zeiss lenses can cater to all your needs. With a large variety of different kinds of lenses available, Zeiss lenses have multiple purposes and can serve almost all of the above-mentioned functions.
Additionally, keeping the modern lifestyle in mind, Zeiss has come up with the SmartLife portfolio that caters to the needs of the modern customer. Making it easy for them to switch from smartphones to the real world with ease. It ensures you have relaxed, and crystal-clear vision at all times.
Zeiss provides three different types of lenses:
Zeiss SmartLife Single Vision lenses – Best for people in their 20s, this single vision lens is specially made for individuals who constantly have to switch between an online and offline mode in quick succession. It can give you crystal clear vision at all distances, whether you are focusing on something far away or your mobile phone screen in your hand. Be it students, or office-goers, the Zeiss SmartLife Single Vision lens is a great choice for you.
Zeiss SmartLife Digital lenses – This lens is perfect for individuals in their 30s, whether or not they have prescription glasses or use any form of eyewear. At this age, an individual already starts to experience a lot of eye fatigue from continuous exposure to blue light. These Zeiss spectacle lenses provide additional support for near vision and help prevent eye strain.
Zeiss SmartLife Progressive lenses – These lenses are perfect for individuals in their 40s. They help provide sharp, crystal clear, and comfortable vision from all angles.
All Zeiss lenses come with the latest Zeiss lens technology, such as FrameFit plus technology (optimised lens performance in any frame of your choice), FaceFit technology (helps the lens fit to your unique facial anatomy), and Adaptation control technology – lenses are specially optimised for faster adaptation from old to new.
Apart from the three mentioned lenses, there is also a special lens portfolio that is more personalised. Such as:
Zeiss Office lens: These lenses are specially designed for the office environment. They help you get a clear and crisp view of objects that are near your field of vision. Examples include small letters and numbers that are visible on your computer screen, Zeiss Spectacle lenses ensure you can view them without any struggle. At the same time, they help you maintain a proper posture since you do not have to tilt towards the screen to get a proper view. Additionally, there is the Zeiss DuraVision BlueProtect UV lens that helps block out the blue light emitted by computers and mobile phones.
Zeiss DriveSafe: These lenses ensure you have good vision while driving. Each lens is incorporated with the Luminance Design Technology that provides clear vision in low light conditions. It also helps reduce the glare of lights from other cars on the road. It helps you get an accurate vision of the road, the vehicles in front of you, and the dashboard, and also helps you see the objects clearly in the rear-view mirror.
Zeiss PhotoFusion: With these Zeiss lenses, you no longer have to switch from your prescription glasses to sunglasses when you step outside into the sun. And an added advantage is, unlike previous photochromic lenses, this lens turns crystal clear when you are indoors. They also have the latest Zeiss UVProtect technology, which provides full UV protection.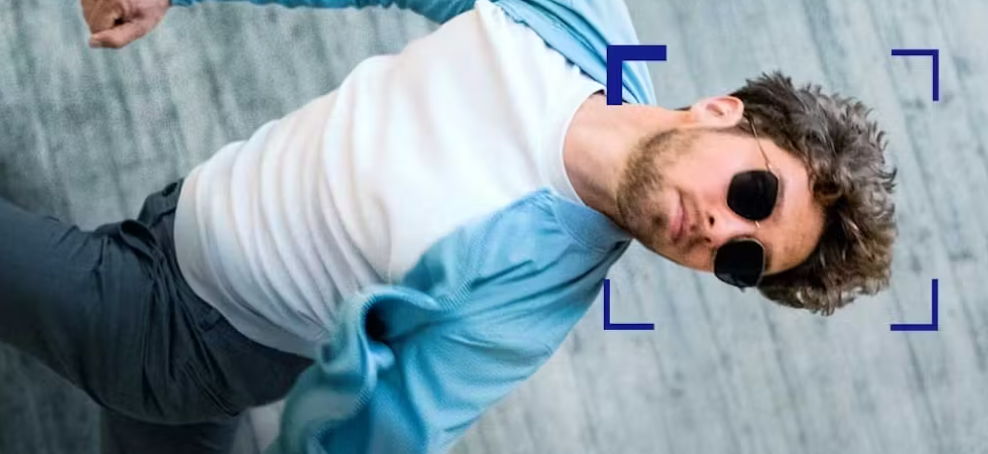 Zeiss provides exclusive lens coatings too that you can opt for irrespective of the lens you are buying for yourself. They are as follows:
Zeiss Duravision Platinum UV – it is super hard and durable, provides scratch protection, is easy to clean, is anti-static, and is also anti-reflective.
Zeiss Duravision BlueProtect UV – it provides all the above qualities plus blue light protection.
Zeiss Duravision Sun UV – comes with the above features barring blue light protection.
Buy authentic high-quality Zeiss lenses at Malaya Optical
If you want the perfect lens for your glasses, consider visiting Malaya Optical KL or any of our branches. Apart from lenses, you will also find frames from popular brands like Gucci, Ray Ban, and Oakley to designer brands including Garrett Leight, Yellows Plus, and Ryan Adda.
You can also get your eyes checked by experienced optometrists at the store and get fitted for eyeglasses. The doors of Malaya Optical stay open seven days a week, from 10:30 a.m. to 8 p.m. (working hours end at 7 p.m. on weekdays and 5 p.m. on weekends). Book an appointment with us now!