Miacare 1 Day Delight Daily Disposable Silicone Hydrogel Contact lenses set a new benchmark in the industry with our high oxygen transmissibility. And to add to this, we look after your eyes in the long term too as our lenses help to ensure better corneal health!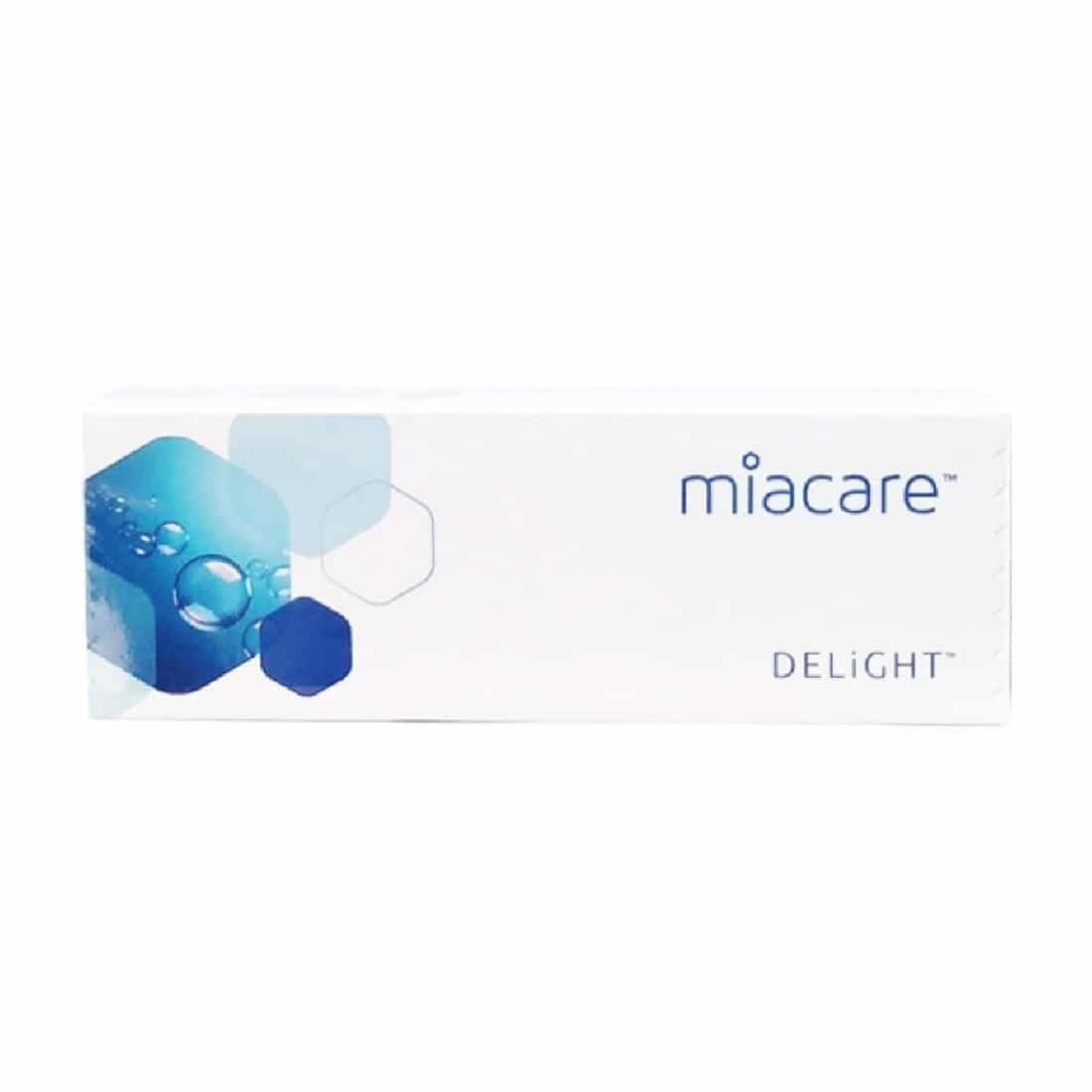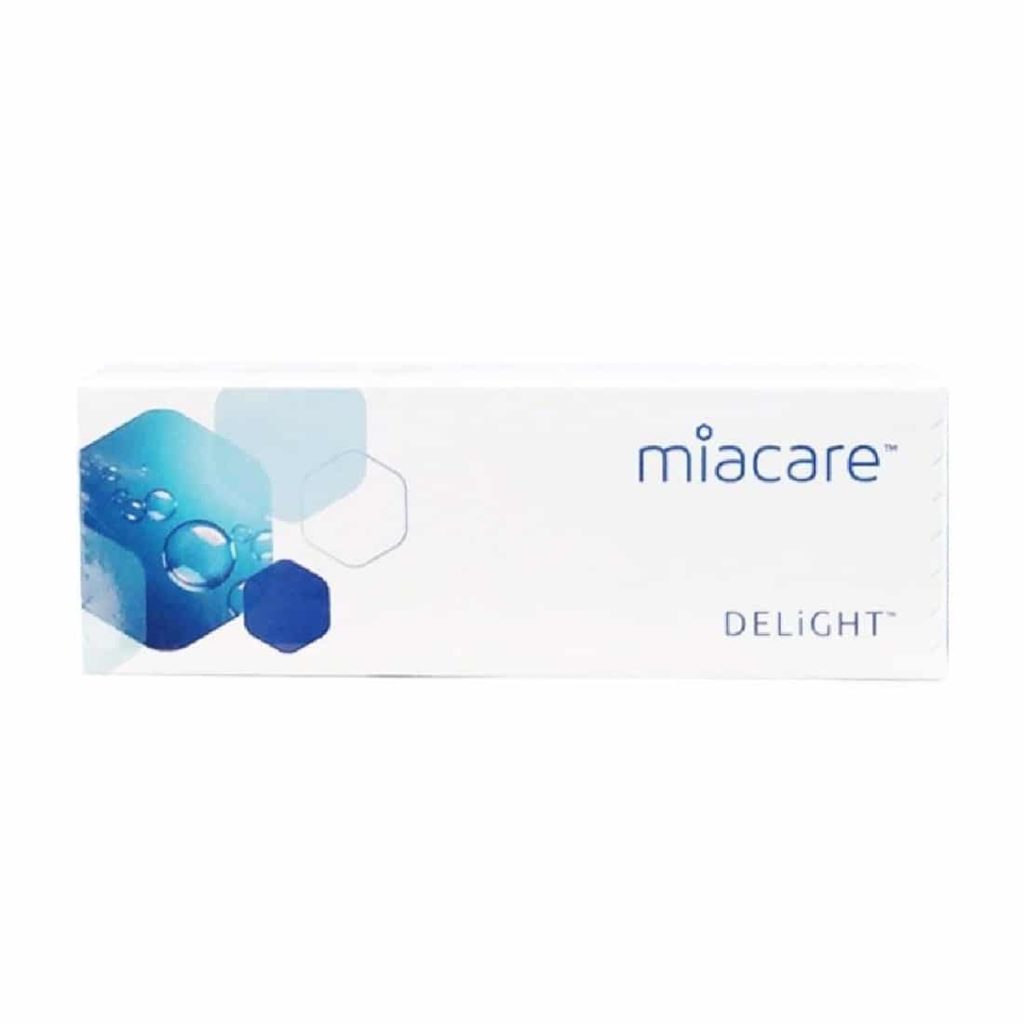 Parameter
Replacement Schedule
Daily
Water Content
47%
Oxygen Transmissibility
Dk/t 150@-3.00D
Diameter
14.1 mm
Base Curve
8.8 mm
Center Thickness
0.08 mm@-3.00D
Power Range
-0.75 to -6.00(0.25D steps)
-6.50 to -12.00(0.50D steps)
Visibility Tint
Light Blue
Moisturizing Agents
Hyaluronic Acid (HA) / Sodium Alginate (SA)
Package Size
30 Lenses per Pack
EautraSil™ Hydrophilic Silicone Technology – A Revolutionary Breakthrough in Longer Wear Time
1. Ultra-High Oxygen Permeability Compared to Conventional Hydrogel Lenses
Conventional silicone hydrogel lenses are hydrophobic and require the use of solvents to combine silicone with hydrogel. To raise the standard of lens wear safety, miacare incorporates its world-leading EautraSil™ Hydrophilic Silicone Technology to modify silicone molecules with new hydrophilic properties so that the silicone and hydrogel can be combined without solvent treatment. This results in the world's first solvent-free formula for silicone hydrogel lenses: no irritation, no allergic reactions!

With oxygen transmissibility at Dk/t 150 , more oxygen is allowed to pass through the lenses quickly to the cornea, effectively preventing hypoxia-related complications, such as redness, corneal neovascularization and corneal epithelium-aging.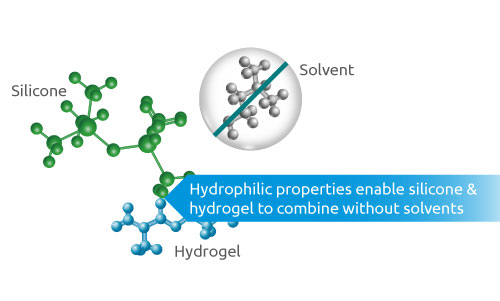 2. Low Modulus at 0.6 MPa!– High Comfort
With hydrophilic silicone, less silicone is required to combine hydrogel resulting in low modulus.
3. Solvent-free Formula – Irritation-free, Allergic Reaction-free, Improved Safety
With EautraSil Hydrophilic Silicone Technology silicone molecules can be combined with hydrogel perfectly without the use of solvents.
4. Deposit-Resistant Sleek Lens Surface
The smooth water film on the lens surface prevents lipids and protein from depositing, ensuring the monthly use contact lens is always pristine clean, which keeps the vision bright and clear.
Where to buy?
To purchase Miacare 1 Day Delight Daily, you can order online through shop.malayaoptical.com or if you just nearby Petaling Jaya area you can drop by to our shop at Malaya Optical Optometrist.