The name MyKita comes from the word Kita. It is a reference to the brand's first premise in a former day nursery. To summarize, the brand produce hand-assembled prescription frames and sunglasses. Founders of MyKita are Moritz Krueger, Philipp Haffmans, Daniel Haffmans and Harald Gottschling. Their eye wears are bold, expressive, modern, light and resilience, as well as the refined surface and colour composition.
MyKita has its own stores in New York, Berlin, Paris, Monterrey, Vienna, Zurich, Cartagena de Indias and Tokyo. Today, MyKita products are sold over 60 countries worldwide.
In addition, the company collaborate with famous artists and photographers into their design and branding. This included artistes and personalities are Bernhard Willhelm, Mark Borthwick, Agathe Snow, Billy and Hells,and many more!
Collection No.1 features:
1. Stainless Steel
2. Hinge-less Design (no screws)
Collection No.2 features:
1. Acetate Plastic
2. Super Light (Lite)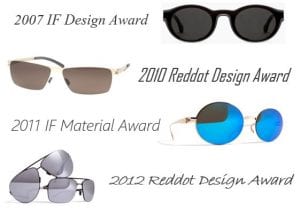 NO1
AMANDA
APPLE
BUGSY
COREY
DEAN
DIONNE
DORO
DUKE
EDU
ELMO
ERNIE
FAYE
FITZGERALD
FLORENTINE
HEDY
JANEK
JOOST
JORG
LARA
LIL
LINDSEY
LIOR
LUCILLE
LYNN
NIGEL
NORA
PASCALE
PAWEL
ROB
SHIRLEY
TANIA
WULF
ANITA
BIRGER
EDDA
ESBJOERN
GUNILLA
IDA
KALLE
MADITA
OSA
PONTUS
DECADES
COLTTE
DAVIS
DESMOND
ELENA
ELLERY
FRIDO
GERRIT
GISBERT
GREENE
HILDGARD
MASON
PIPPA
THABANI
THELONIUS
VIRNA
WILMA
NO2
ADELE
ANNABETH
AUSTIN
BERND
BIANCA
BRUNA
CHRISTOPH
DEBBIE
DONNA
EARL
EDWIN
ELIAS
FALK
GEOFFREY
GIGI
INGA
INGA SHADES
JAY
KENDRICK
LEX
LEX SHADES
LUISA
MARINA
MURPHY
NEO
PERCY
PERCY SHADES
RUBEN
SIENNA
TATUM SHADES
TERESA
TERESA SHADES
VALETTA
WALLACE
NYLON
BASIL
CLOVE
DIDO
LESATH
LIBRA
MAHI
NAOS
NESO
NIKE
PICCARD
QUINCE
SOYUZ
UKKO
YOSHY
FIRST
FLIP
KIWI
MINT
AKIRA
KAZUO
KYO
MIKIO
YUKI
Come visit Malaya Optical for the latest Mykita range available!