Children's vision care is essential to every child's development, and please take it seriously. Experts say that over 80 percent of what a child learns in school is presented visually, so making sure your son or daughter has good vision can make a big difference in their academic performance, social confidence and emotional status.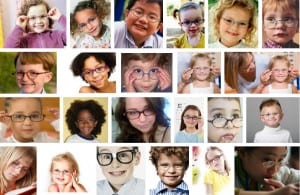 Routine eye exams for children can detect any nearsightedness, farsightedness and/or astigmatism your child has so it can be promptly treated with eyeglasses or contact lenses. Routine exams are also needed to make sure your child's eyes are healthy and to rule out amblyopia, strabismus and other binocular vision problems that may interfere with your child's vision development, academic performance and sports vision.
Children's Vision Problems
Amblyopia (Lazy Eye)
Amblyopia (or "lazy eye") is a vision development problem in infants and young children that can lead to permanent vision loss. Ask your Optometrist at Malaya Optical.
Vision Problems of Preschool Children
Learn the warning signs of a preschool vision problem. Also, when to schedule your child's first eye exam.
Vision Problems of Schoolchildren
Up to 25 percent of schoolchildren may have vision problems that can affect their ability to learn. Read how to keep your child from being in this group.
Teen Vision: Time for Contacts?
A brief primer on what you should know when your teen wants to start wearing contact lenses.
Can Anything Stop or Slow the Progression of Myopia in Kids?
Studies have tested rigid contact lenses, soft contact lenses, drugs and eyeglass lenses for their ability to keep myopia from developing in children. Our Optometrist at Malaya Optical in Damansara Uptown or Subang Jaya SS15 would be able to introduce you the latest state of the art Prescription Lenses by Carl Zeiss called Myovision.
Kids and Computers
How to help your child avoid eye strain and other problems when using computers. Find out more from our Optometrist in Petaling Jaya located in Damansara Uptown.
Learning-Related Vision Problems
Does your child avoid reading? Is he struggling in school? Find out if an undetected learning-related vision problem is to blame from our Optometrist at Malaya Optical.
Stargardt's Disease and Children
This inherited form of macular degeneration can cause central vision loss in children, who may need special instruction in how to use low vision aids.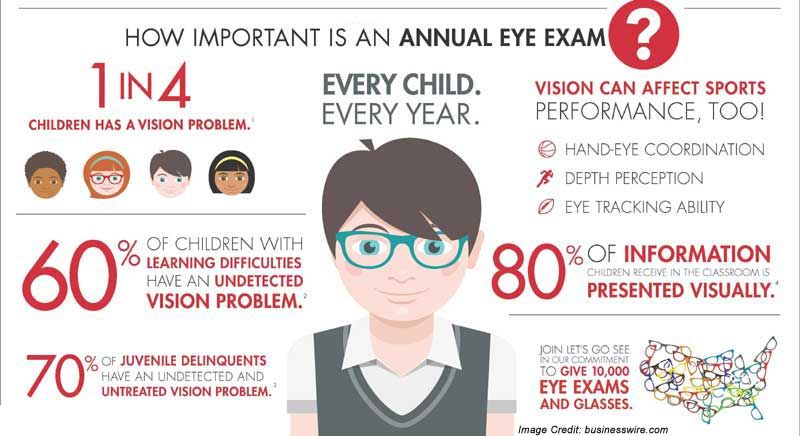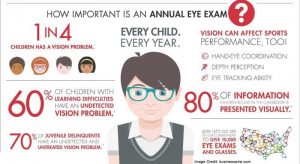 Eyewear for Children
Contact Lenses for Children
Are contact lenses safe for children? Read about the advantages, age considerations and more when considering contacts for your kids. We offer Contact lenses such as Orthokeratology (Ortho-K)
Eyeglasses for Kids
Here's an article on choosing a child's eyeglass frame. The 10 Tips for Buying Kids' Eyewear.
Rule 1. Your children MUST Like the eyeglasses and NOT just you. Remember, they are wearing them and it's not you. If it makes them feel uncomfortable or embarrassed they won't put them on
Rule 2. Choose something light eg Titanium Frames. It would be more comfortable
Rule 3. Make sure you have Temple length less than 130mm
Rule 4. Make sure there are options for Frame Size. A child below 7years old should normally fit size 45 and below. 7-12years old should fit 50 and below and if your child is 13years old and above should fit adult glasses already.
Rule 5. Make sure it's a high index lenses or Polycarbonate. Kids today, are very active in sports. Wearing high grade lenses would decress the chances of the prescription lenses cracking or shattering during sports
Rule 6. Explain to them why the need to wear eyeglasses and make sure you related it to their level.
Rule 7. Young children are very attracted to bright and colourful frames, remember to select them. Also, don't always choose round frames as the prescription lenses axis would rotate and causing ill effects to the child.
Rule 8. Ask for temple tips to ensure customize adjustment for your childs temple fit.
Rule 9. Make sure the eyeglasses for your child is prescribed by an Optometrist
Rule10.Enjoy the selection process, give the child a sense of responsibility in the frames they choose. It would help in the long run.
Polycarbonate Glasses
Glasses with polycarbonate lenses are the best choice for children. Read why.
Children's Sunglasses
Sunglasses that block 100 percent of the sun's harmful UV rays are essential for children. Read tips for buying good sunglasses for your kids.
Protective Eyewear
Are your children wearing protective eyewear for sports and other activities? Read why they should.
For more information, please get advice from our best optometrist in KL