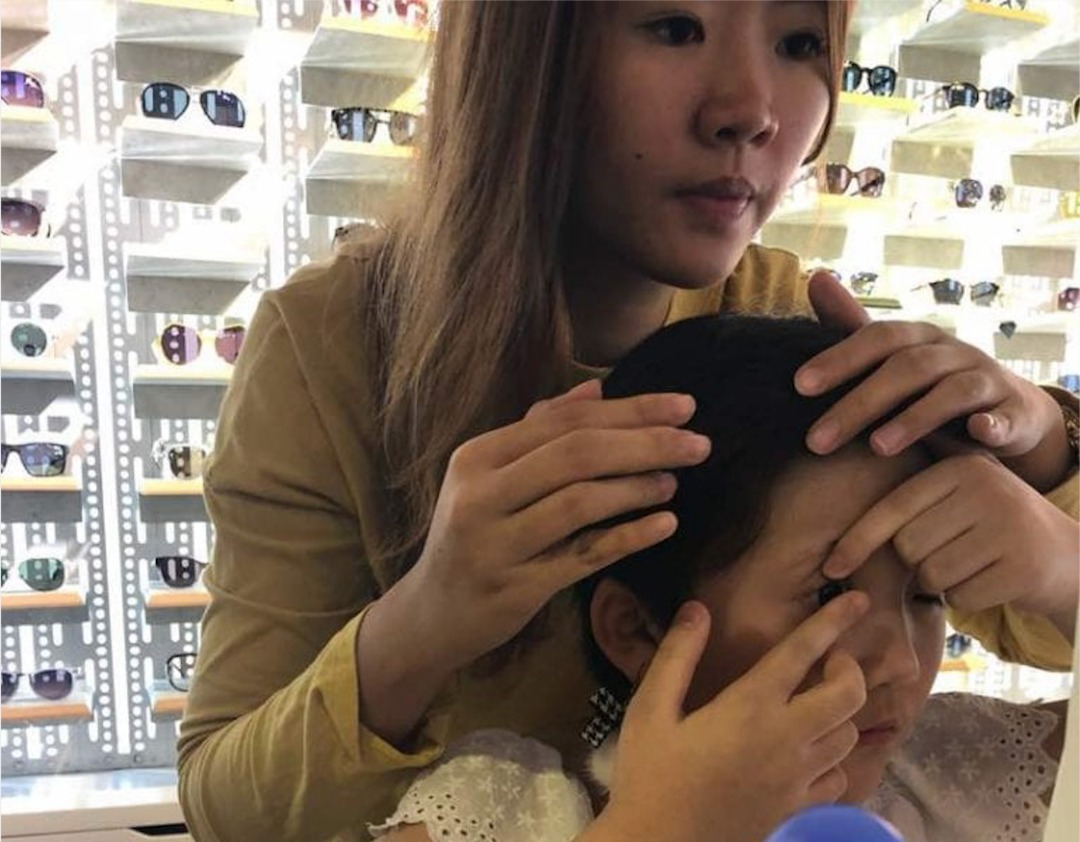 PROJECT DETAILS
Hospital Name

Malaya Optical

Date

February 13, 2019

Diseases

Ortho K Corneal Reshaping

Location

Malaya Optical Damansara Uptown
Corneal Reshaping
Orthokeratology is a process of fitting gas permeable lens wear overnight. The lenses are wear during sleep and it will gently reshape the front surface of eye
cornea so you can see clearly the following day after you remove the lenses when you wake up. In other words, you will have a clear day time vision and no day time contacts.
Therapy using Ortho K
Orthokeratology is commonly known as "ortho-k" and sometimes called corneal reshaping (CR), corneal refractive therapy or vision shaping.  At Malaya Optical, our Ortho K specialist in Damansara Uptown usually prescribed them for 2 purposes
correct refractive errors primarily myopia/short-sightedness but also astigmatism and hyperopia
slow the progression of childhood myopia


Criteria for good Ortho K candidate
Mild to moderate myopia -1.00 to -5.00 ( with or without mild astigmatism)
Under age 40
Children or young adults who prefer spectacles-free but too young for LASIK
Children or young adults who wants to slow down myopia progression / power increment
Children or young adults who plays sports or works in dusty environment
Contact lens wearer who have develop dry eyes, discomfort or sensitivity to their current contact lenses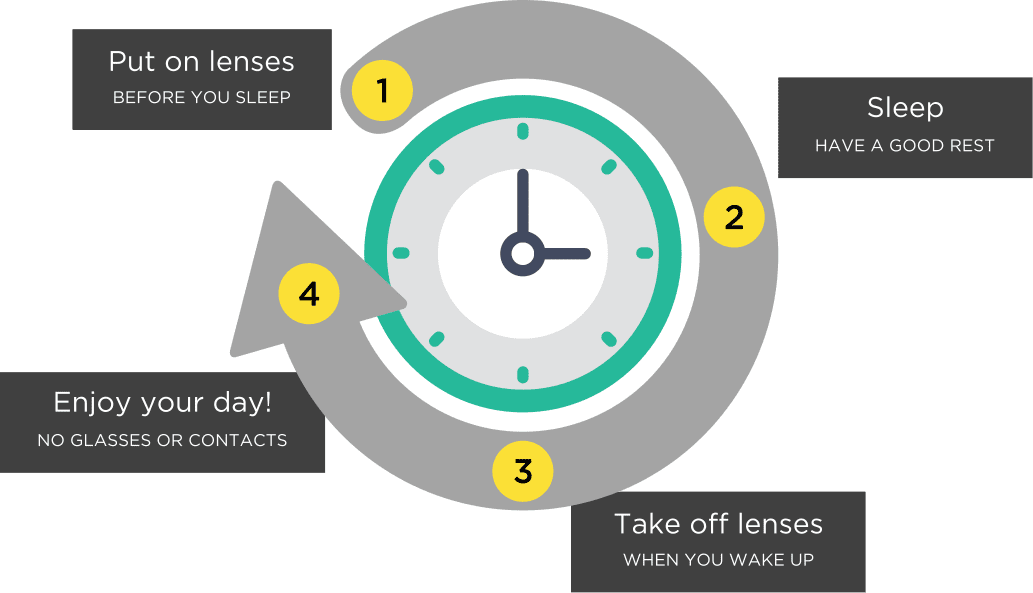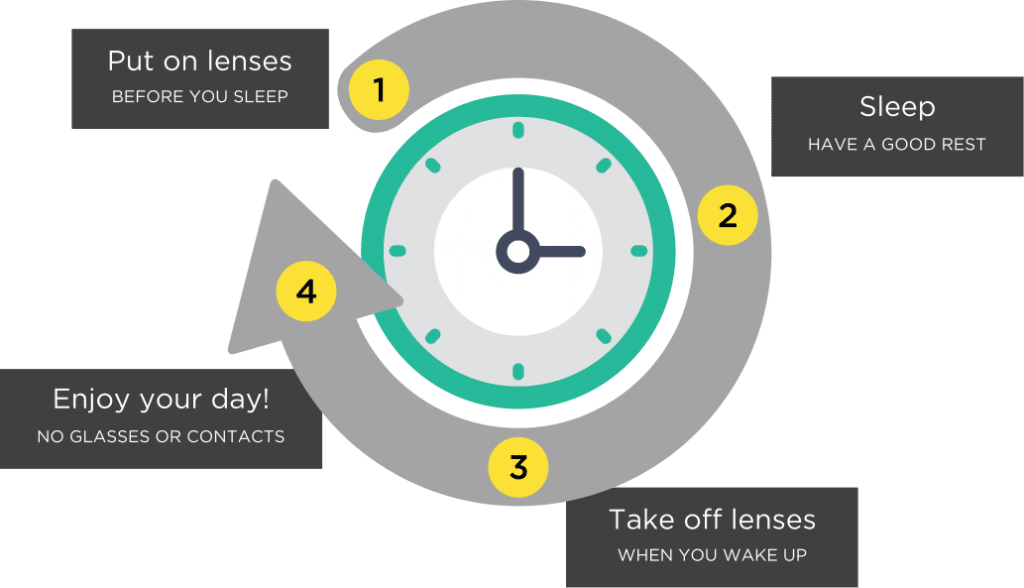 Orthokeratology Process
Our experienced Ortho K optometrists in Damansara will start measuring the curvature of your cornea by using a painless machine called cornea topographer. This process takes about a minute to get the topographical map of your cornea.
If our optometrist finds out that you are the suitable candidate for ortho k lenses , we will try fit your eyes with our in-house inventory  ortho k lenses the same day corneal topography measurements are taken. Custom ortho k lenses will order later for fitting.
It takes 3- 4 weeks for the custom made ortho k lenses to arrive. A series of temporary lenses might be needed in order to see clearly and reach the desired prescription. Our optometrists aim for 6/6 vision after removing ortho k lenses that have been wear overnight. However, 6/12 vision is also often considered as acceptable outcome. Thus, in most cases up to 3 pairs of lenses are required to archive a maximum corrected vision.
During the dispensing of ortho k lenses our optometrist will give a proper ways of inserting the lenses. It is common that first time wearer might feel the discomfort of the lenses in eyes. With time, the discomfort will subside and wearer will find the lenses typically comfortable upon insertion. Since ortho k lenses are to be worn during sleep we will also give a thorough explanation of the ways of disinfecting the lenses.
All the ortho k wearers are advised to follow the date set for the next check up. This is important as our optometrist can monitor the progression and to make sure the lenses are still compatible to wear. At the same time, we can also check the eye health of the wearers to prevent any infection due to improper care of contact lens.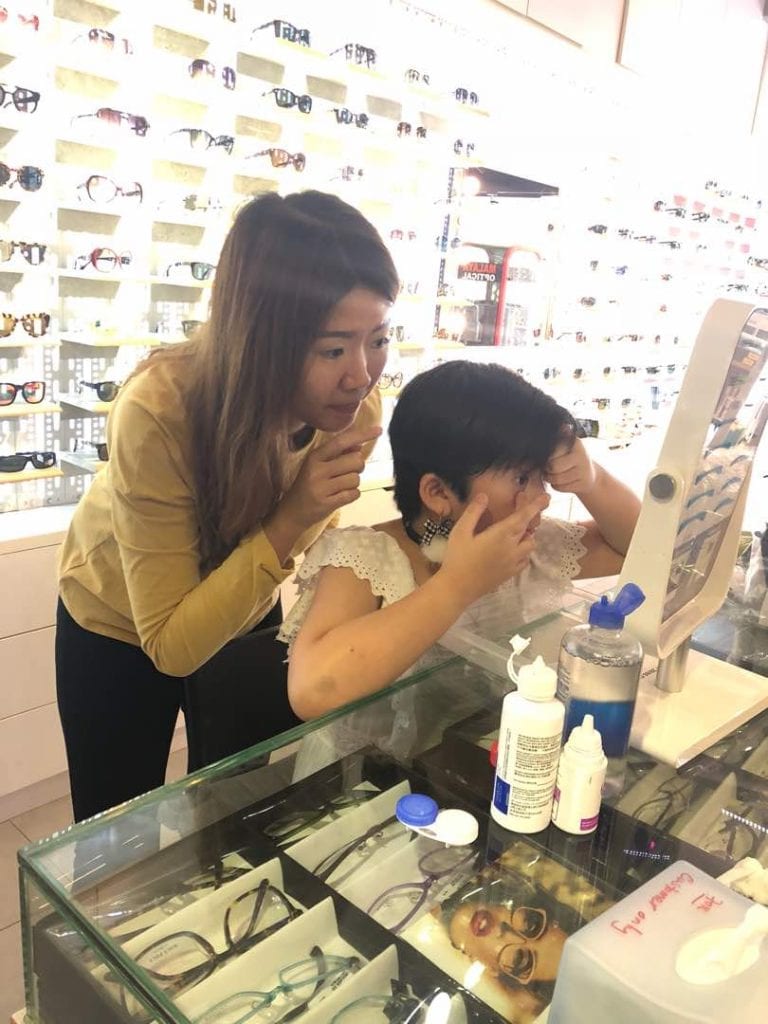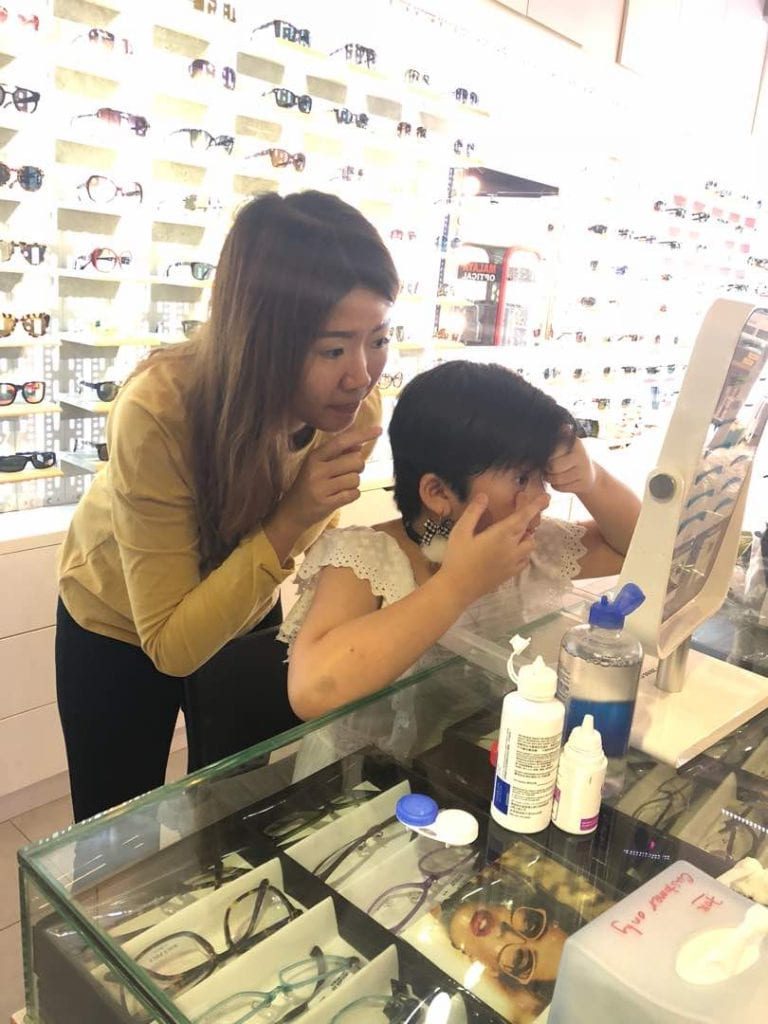 Advantages of Ortho K
slow down the power increment of shortsightedness
eliminate the discomfort of glasses or contact lens during wear
convenient for those who plays sports and find glasses or contact lenses doesn't suit their active lifestyle
Disadvantages of Ortho k 
Be prepared to allow for frequent follow ups ( 4 -10 visits in 3 – 6 months)
The cornea will revert back to the original shape if the retainer lens is not wear consistently
The degree of success is high however it cannot always be guaranteed