Viktor & Rolf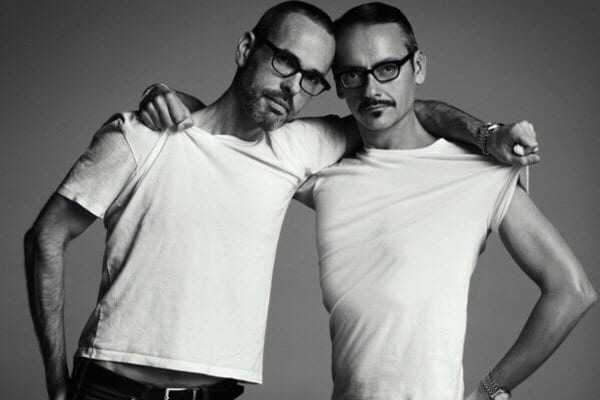 Viktor Horsting and  Rolf Snoeren are famous dutch fashion designers duo. They are well known for their matching black spectacles therefore it was told that it is only a matter of time before they released their own luxury eye wear.
Viktor & Rolf was launched  in 2004. The vision collection takes up Viktor & Rolf 's haute couture spirit by focusing on innovation, creating  iconic shapes with premium materials and sophisticated detailing.
Viktor & Rolf is our one of our best seller eye wears in Malaya Optical. Our customers in both Malaya Optical Damansara Uptown and Malaya Optical Subang outlets love Viktor & Rolf because of their elegant, distinguished and unconventional collection which has both classic and modern elements together.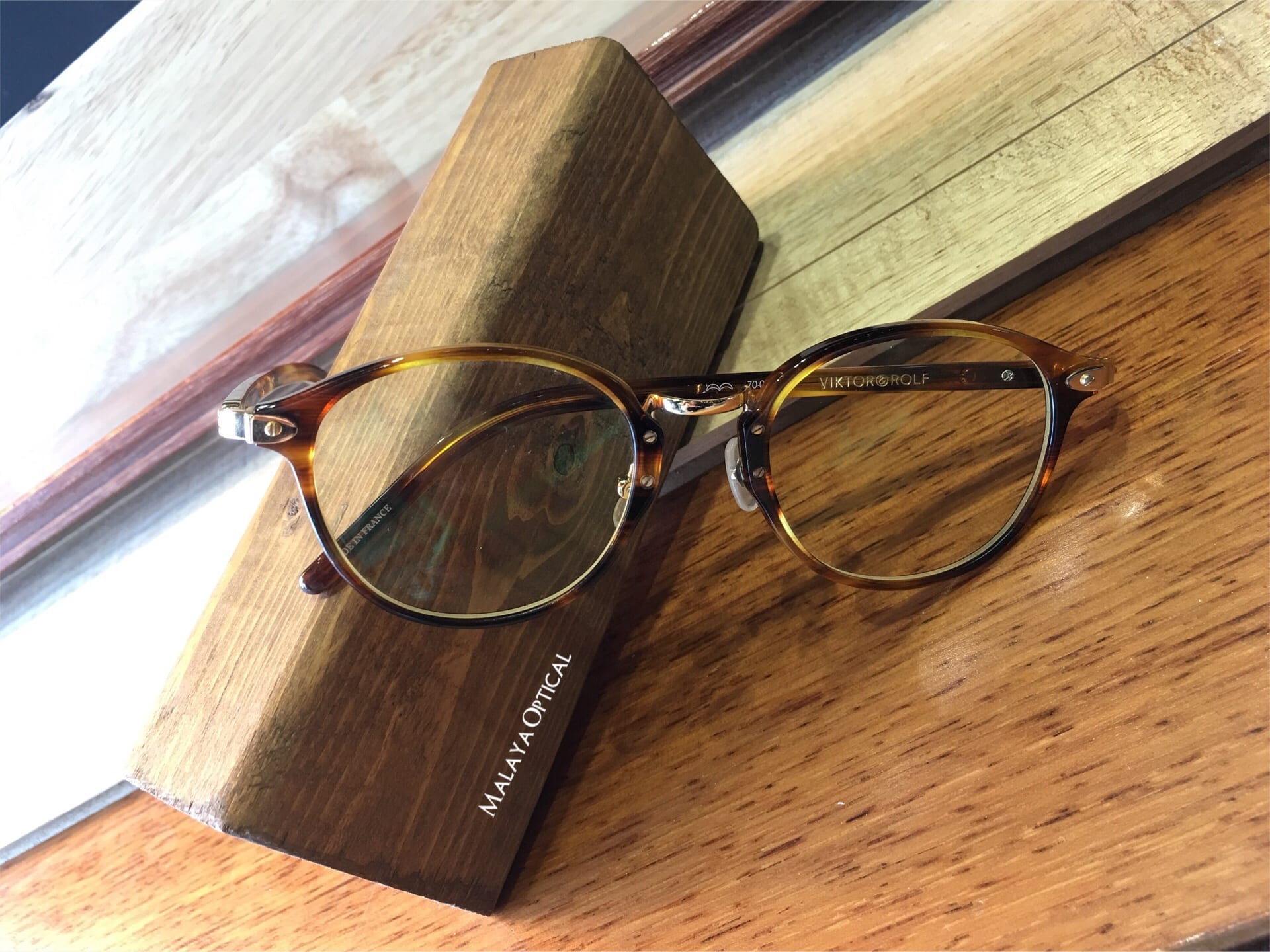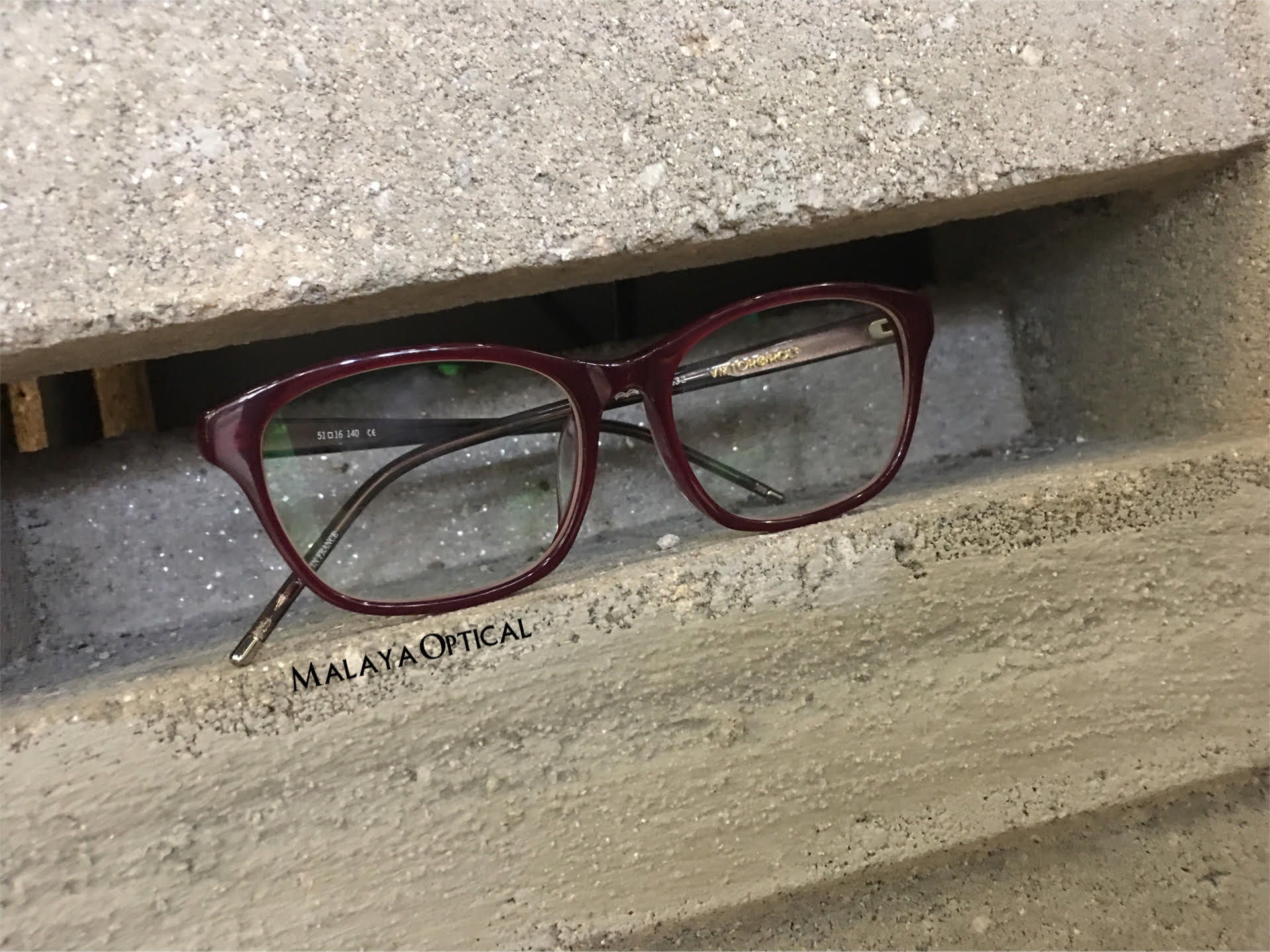 Viktor & Rolf aims to create spectacular beauty and unexpected elegance through unconventional approach to fashion. Drop by any Malaya Optical outlets for the latest collections.
1.       VIKTOR & ROLF 70-0150-2
2.     VIKTOR & ROLF 70-0150-1
3.     VIKTOR & ROLF 70-0152-2
4.     VIKTOR & ROLF 70-0143-1
5.     VIKTOR & ROLF 70-0153-2
6.     VIKTOR & ROLF 70-0132-9
7.     VIKTOR & ROLF 70-0132-5
8.     VIKTOR & ROLF 70-5016-4
9.     VIKTOR & ROLF 70-0153-4
10.  VIKTOR & ROLF 70-0122-4-A
11.  VIKTOR & ROLF 70-0125-1
12.  VIKTOR & ROLF 70-0145-1
13.  VIKTOR & ROLF 70-0125-3
14.  VIKTOR & ROLF 70-0143-7
15.  VIKTOR & ROLF 70-0195-4
16.  VIKTOR & ROLF 70-0147-4
17.  VIKTOR & ROLF 70-0197-1
18.  VIKTOR & ROLF 70-0195-2
19.  VIKTOR & ROLF 70-0163-4
20.  VIKTOR & ROLF 70-0165-4
21.  VIKTOR & ROLF 70-0195-3
22.  VIKTOR & ROLF 70-190-1
23.  VIKTOR & ROLF 70-0194-3
24.  VIKTOR & ROLF 70-0189-2
25.  VIKTOR & ROLF 70-0161-1
26.  VIKTOR & ROLF 70-0146-3
27.  VIKTOR & ROLF 70-0163-3
28.  VIKTOR & ROLF 70-0111-3
29.  VIKTOR & ROLF 70-0155-4
30.  VIKTOR & ROLF 70-0195-1
31.  VIKTOR&ROLF 70-0140-1
32.  VIKTOR & ROLF 70-0140-4
33.  VIKTOR & ROLF 70-0140-3
34.  VIKTOR & ROLF 70-0123-9-A
35.  VIKTOR & ROLF 70-0169-2
36.  VIKTOR & ROLF 70-0182-1
37.  VIKTOR & ROLF 70-0177-1
38.  VIKTOR & ROLF 70-0177-3
39.  VIKTOR & ROLF 70-0176-1
40.  VIKTOR & ROLF 70-0165-3
41.  VIKTOR & ROLF 70-0179-4
42.  VIKTOR & ROLF 70-0123-3-A
43.  VIKTOR & ROLF 70-0123-1-A
44.  VIKTOR & ROLF 70-0142-1
45.  VIKTOR & ROLF 70-0142-4
46.  VIKTOR & ROLF 70-0142-3
47.  VIKTOR & ROLF 70-0122-5-A
48.  VIKTOR & ROLF 700078 C2
49.  VIKTOR & ROLF 700078 C3
50.  VIKTOR & ROLF 700055 C4
51.  VIKTOR & ROLF 700055 C1
52.  VIKTOR & ROLF 700043 C1
53.  VIKTOR & ROLF 700043 C2
54.  VIKTOR & ROLF 700066 C1
55.  VIKTOR & ROLF 700004 C3
56.  VIKTOR & ROLF 700075 C2
57.  VIKTOR & ROLF 700075 C1
58.  VIKTOR & ROLF 700067 C1
59.  VIKTOR & ROLF 700004 C4
60.  VIKTOR & ROLF 70-0004 3
61.  VIKTOR & ROLF 70-01251-1
62.  VIKTOR & ROLF 70-5003 4
63.  VIKTOR & ROLF 70-01191-1
64.  VIKTOR & ROLF 70-0119-3
65.  VIKTOR & ROLF 70-5001 4
66.  VIKTOR & ROLF 70-5001 1
67.  VIKTOR & ROLF 70-0122-4
68.  VIKTOR & ROLF 70-0130-4
69.  VIKTOR & ROLF 70-0133-4
70.  VIKTOR & ROLF 70-0129-3
71.  VIKTOR & ROLF 70-0128-2
72.  VIKTOR & ROLF 70-0133-1
73.  VIKTOR & ROLF 70-0091 2
74.  VIKTOR & ROLF 70-0091 7
75.  VIKTOR & ROLF 70-0091 6
76.  VIKTOR & ROLF 70-0137 2
77.  VIKTOR & ROLF 70-0133 1
78.  VIKTOR & ROLF 70-0133 2
79.  VIKTOR & ROLF 70-0133 3
80.  VIKTOR & ROLF 70-0132 2
81.  VIKTOR & ROLF 70-0091 5
82.  VIKTOR & ROLF 70-0137 C1
83.  VIKTOR & ROLF 70-0137 C3
84.  VIKTOR & ROLF 70-5011 C1
85.  VIKTOR & ROLF 70-5011 C4
86.  VIKTOR & ROLF 70-5013-2
87.  VIKTOR & ROLF 70-5013-1
88.  VIKTOR & ROLF 70-5013-4
89.  VIKTOR & ROLF 70-5014-2
90.  VIKTOR & ROLF 70-5014-4
91.  VIKTOR & ROLF 70-5014-1
92.  VIKTOR & ROLF 70-0135-1
93.  VIKTOR & ROLF 70-0135-4
94.  VIKTOR & ROLF 70-0132-3
95.  VIKTOR & ROLF 70-0130-7
96.  VIKTOR & ROLF 70-0130 C2
97.  VIKTOR & ROLF 70-0132-6
98.  VIKTOR & ROLF 70-0132-1
99.  VIKTOR & ROLF 70-0122 C5-A
100. VIKTOR & ROLF 70-0142 C4