Blackfin is entirely designed and manufactured by us in Italy. A straight and strategic choice in order to control all the manufacturing stages, to follow every detail with maniacal care, to produce every component in real-time, so that everyone becomes aware of the truest meaning of the word "quality".Comfort and Design weighing only just 2,4 Grams. Blackfin Designer Eyewear redefines the concepts of lightness and strength. A meeting of technology, volumes, and design, weighing only 2.4 grams.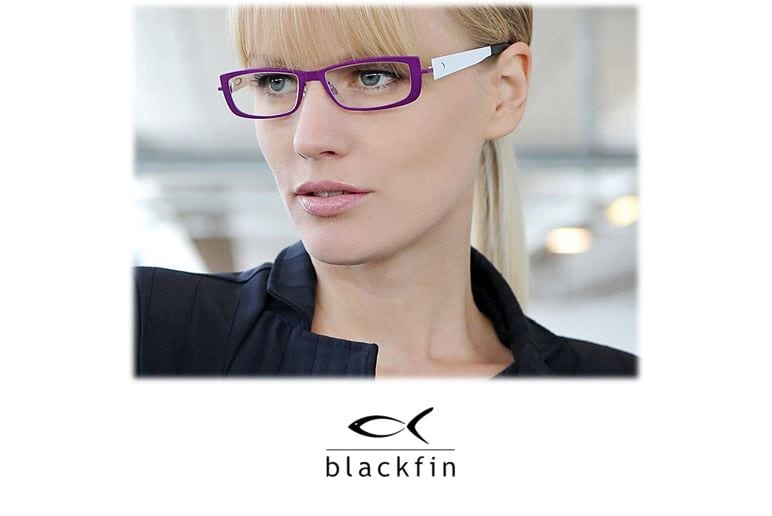 Blackfin Eyewear is an icon of technology and color. The multiple chromatisms, carefully handcrafted in Italy, emphasize the well-defined character of the frame making it remarkably unique.
Blackfin is the only product on the market that offers temples made from such a thin (only 5 tenths of a millimeter) and a rare sheet of precious Beta Titanium. This technical solution ensures a distinguished comfort, due to the extreme flexibility and adaptability of the temples to the face, making it both a stable and imperceptible frame.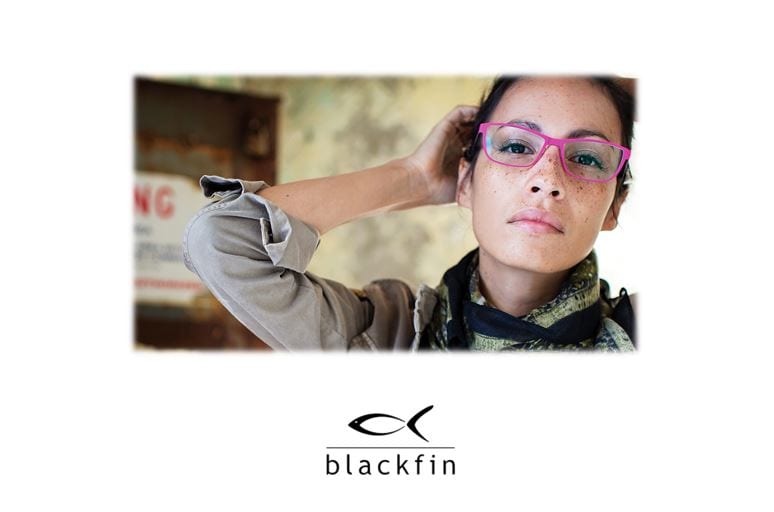 The patented Swordfish temple-tip is the perfect complement to the ultra-flexible temples in Beta-Titanium. It permits you to manually adjust the length of the temples to the shape of the face – just in a few seconds. Blackfin is aware of the uniqueness of the features of each individual face and does not standardize them.
Titanium is a completely non-toxic and hypoallergenic material. Just like all the other components of each pair of Blackfin glasses. We completely eliminate any allergic reaction to Nickel that you will find in all the other metal frame glasses and some eyeglasses made of low-quality titanium.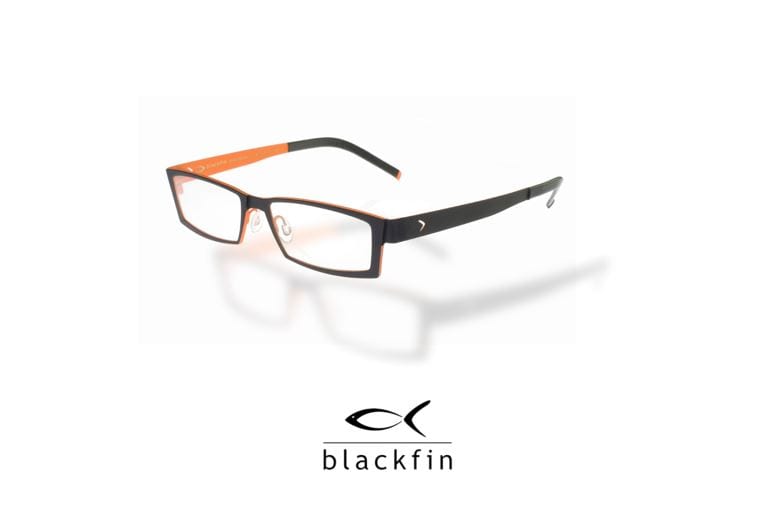 When we use the term "uniqueness", we know exactly what we are talking about. Each of our products is the direct reflection of our abilities: the ability to perform absolutely unique processings and careful attention to every construction detail. That is why every Blackfin has an individual serial number that guarantees its origin and authenticity.
The solderless Uniblock™ components, made by processing a single block of beta-titanium, define a new level of strength and lightness in the rimless category. The total absence of solderings ensures clean and essential lines and gives the frame an extraordinary aesthetic. The pins to fix the lenses, integral with the other parts of the frame, can withstand extraordinary stress without signs of wear.
Always looking for simple and elegant solutions, Blackfin offers extraordinarily resistant eyewear, with clean and simple lines, thanks to the absence of screws and solderings, always the critical points in a pair of glasses.