BEVEL
Bevel full collection with titanium and acetate material is now back in MalayaOptical due to high demand. Let's us introduce the charm of this brand why Malaya Optical customers love it.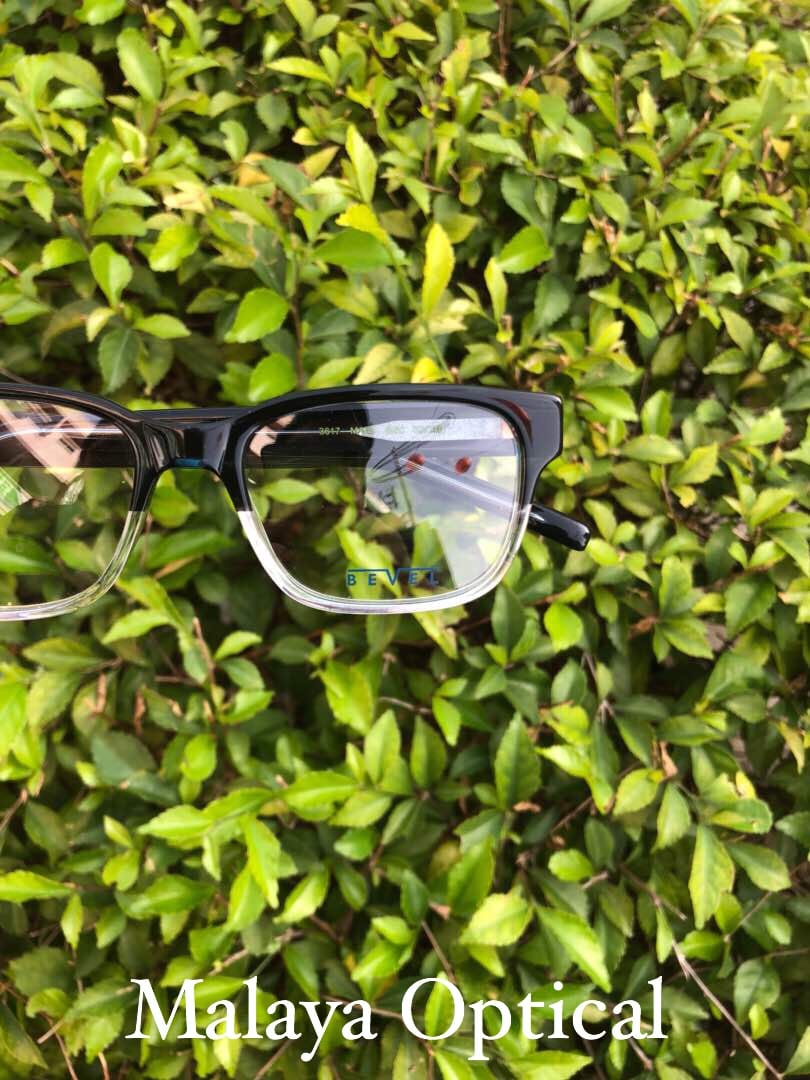 Bevel eyewear has a goal to make everyone looks good and feels great about themselves. Bevel eyewear collection is suitable for both men and women in our outlet Malaya Optical. A bevel looking world- is the slogan by hoping everyone who wore a Bevel frames will look at the world as a better looking place more ways than one.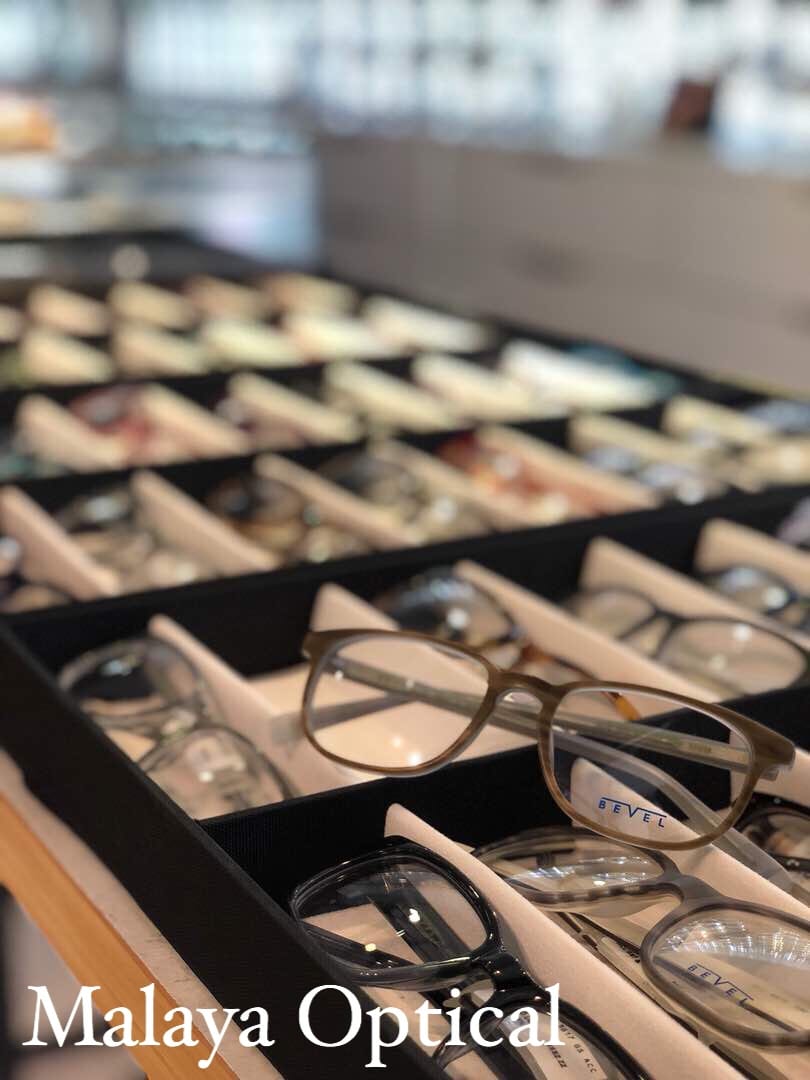 Bevel was born in 1999. Richard Mewha and Rick Nelson were the two creators.  Before the company was founded they always have a thought why people only have one pair glasses day in and day out in all occasions but can have different pairs of sunglasses. These two creators therefore committed to making eye wear as important to personal style just like apparel or cosmetics that can boost self esteem.
Richard and Rick  agreed that they do not want the brand – Bevel to be the coolest or most recognizable but to maintain a classic and minimalist aesthetic. All Bevel frames only use truly high quality materials with Japanese production and persistently innovating the eye wear so that it always not only looks good but also able to perform well.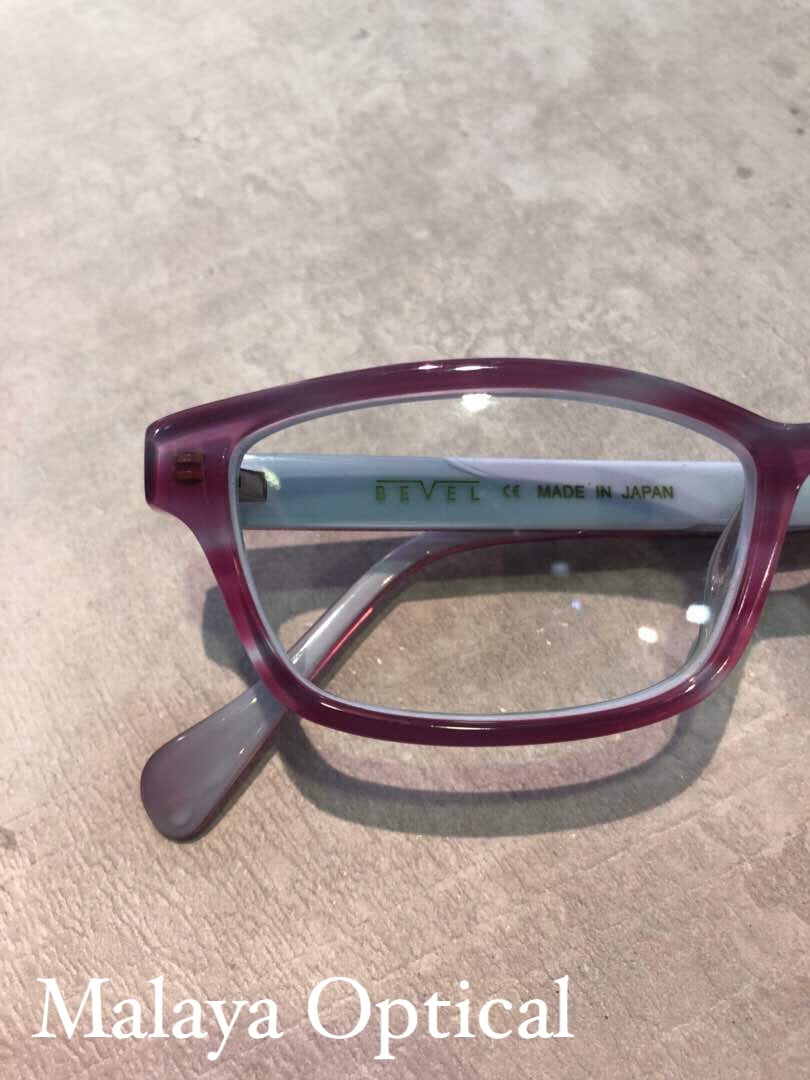 So what are you still waiting for? Bevel titanium and acetate eye wears are available. Drop by Malaya Optical for full collection before they are sold again 😉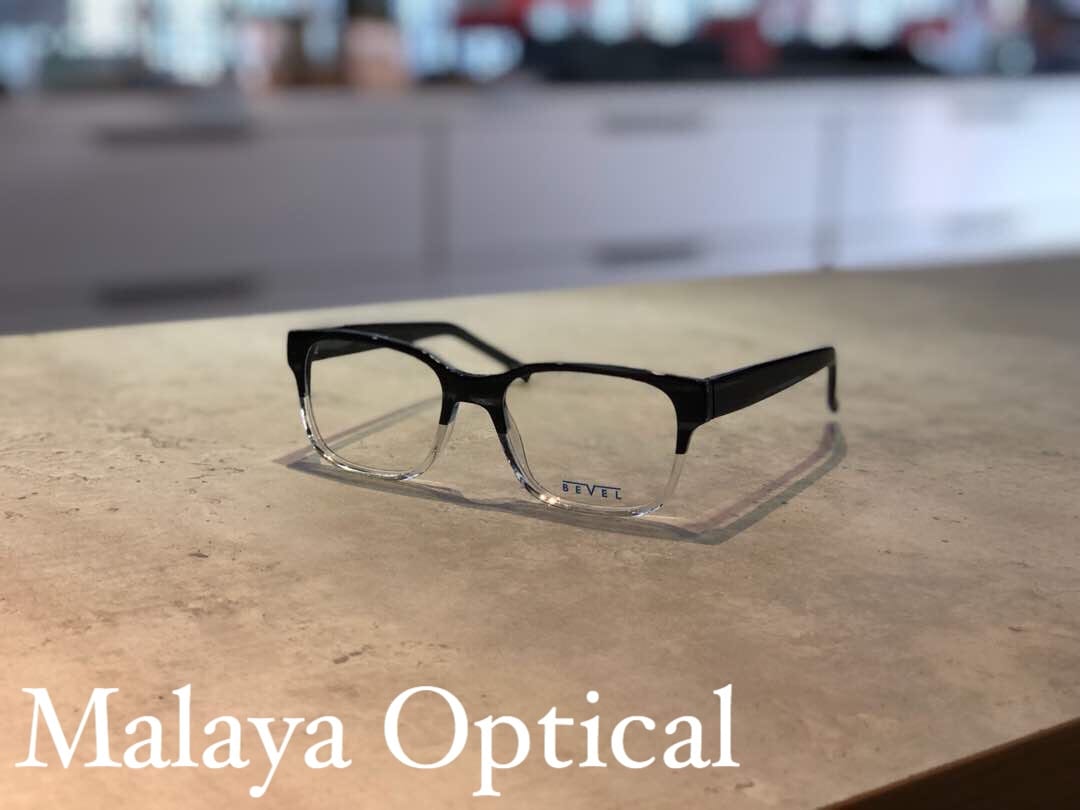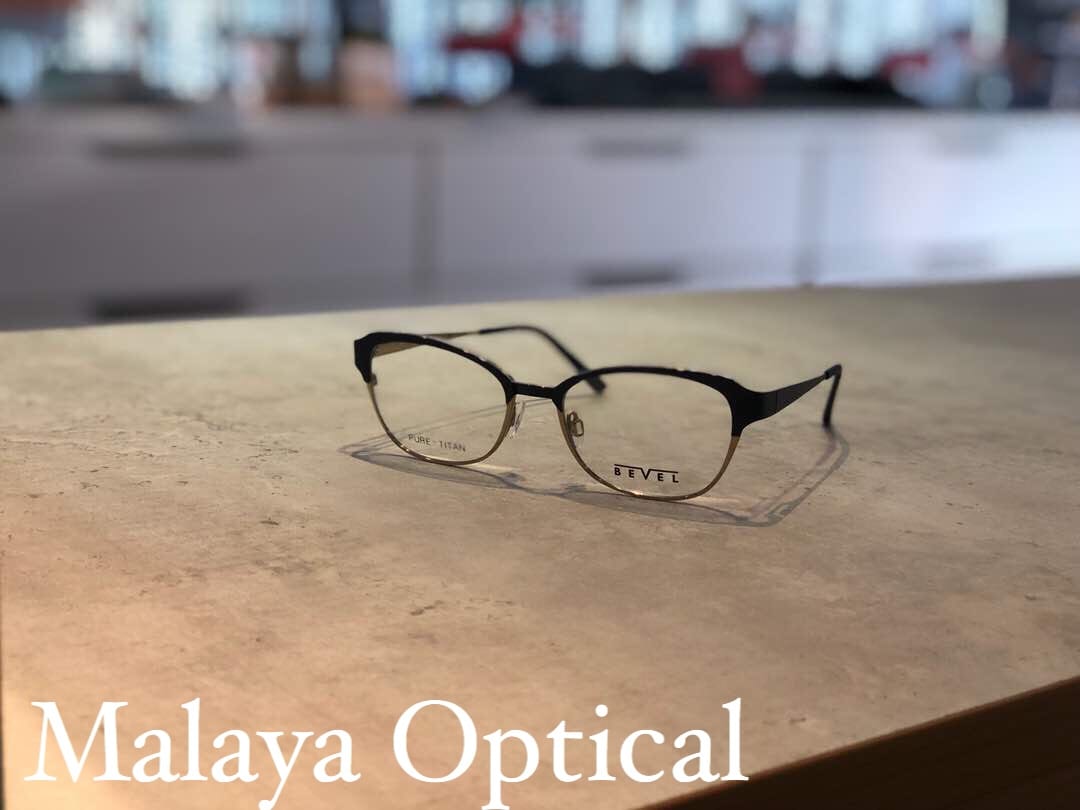 1.     BEVEL MAGALI 8671 PUSB (TITAN)
2.     BEVEL MAGALI 8671 BLSG (TITAN)
3.     BEVEL MAGALI 8671 GTGL TITAN
4.     BEVEL WALKING DREAD 2526 BH TITAN
5.     BEVEL WALKING DREAD 2526 CR TITAN
6.     BEVEL HOUSE OF CADS 2525 RDM TITAN
7.     BEVEL HOUSE OF CADS 2525 ATM TITAN
8.     BEVEL MASHIE 8654 PUDN TITAN
9.     BEVEL MASHIE 8654 RDPC TITAN
10.  BEVEL MASHIE 8654 BKIG TITAN
11.  BEVEL MASHIE 8654 DPJB TITAN
12.  BEVEL HAND OF GOD 8667 DBDG TITAN
13.  BEVEL HAND OF GOD 8667 BUDB TITAN
14.  BEVEL GIMME 8653 BKPD TITAN
15.  BEVEL GIMME 8653 DNVT TITAN
16.  BEVEL GIMME 8653 EGSP TITAN
17.  BEVEL GIMME 8653 BRTP TITAN
18.  BEVEL LAYLA 8661 BURG TITAN
19.  BEVEL BLUE STEM 8620 AUSB TITAN
20.  BEVEL IVAN 8646 GTDB TITAN
21.  BEVEL 8659 ARABELLA  GTGC TITAN
22.  BEVEL MATE 3617 BZC ACCETATE
23.  BEVEL MATE 3617 TUM ACCETATE
24.  BEVEL MATE 3617 GS ACCETATE
25.  BEVEL HAPTON 3648 SC ACCETATE
26.  BEVEL HAPTON 3648 RD ( ACCETATE )
27.  BEVEL HAPTON 3648 BKM ( ACCETATE )
28.  BEVEL SHANK 3652 PS  ( ACCETATE )
29.  BEVEL SHANK 3652 SD ( ACCETATE )
30.  BEVEL SHANK 3652 CT ( ACCETATE )
31.  BEVEL GOSSIP G 3676 BPBH  ( ACCETATE )
32.  BEVEL GOSSIP G 3676 TT ( ACCETATE )
33.  BEVEL SANDY 3655 VM (ACCETATE)
34.  BEVEL SANDY 3655 BF (ACCETATE)
35.  BEVEL SANDY 3655 HB (ACCETATE)
36.  BEVEL MS AMERICA 3635 TL (ACCETATE)
37.  BEVEL MS AMERICA 3635 BW (ACCETATE)
38.  BEVEL MS AMERICA 3635 BM (ACCETATE)
39.  BEVEL RHIANNON 3658 BKGN (ACCETATE)
40.  BEVEL RHIANNON 3658 TPGH (ACCETATE)
41.  BEVEL FIREBALL 3650 BIM  (ACCETATE)
42.  BEVEL FIREBALL 3650 DS  (ACCETATE)
43.  BEVEL FIREBALL 3650 FT  (ACCETATE)
44.  BEVEL BRIGHAM 3638 CW (ACCETATE)
45.  BEVEL BRIGHAM 3638 OB (ACCETATE)
46.  BEVEL  CSOY 3678 TT  (ACCETATE)
47.  BEVEL  CSOY 3678 VM   (ACCETATE)
48.  BEVEL  CSOY 3678 BH  (ACCETATE)
49.  BEVEL  ROXNNE 3661 BRBF  (ACCETATE)
50.  BEVEL  ROXANNE 3661 PS  (ACCETATE)
51.  BEVEL  ROXANNE 3661 BKGN (ACCETATE)
52.  BEVEL LAW & BACKORDER 3677 SD   (ACCETATE)
53.  BEVEL LAW & BACKORDER 3677 AT (ACCETATE)
54.  BEVEL LAW & BACKORDER 3677 TP (ACCETATE)
55.  BEVEL NUTMEG 3667 CT (ACCETATE)
56.  BEVEL NUTMEG 3667 NBTR (ACCETATE)
57.  BEVEL NUTMEG 3667 BPBH(ACCETATE)
58.  BEVEL MAD MENSCH 3675 HBM (ACCETATE)
59.  BEVEL MAD MENSCH 3675 BKM (ACCETATE)
60.  BEVEL MAD MENSCH 3675 AT (ACCETATE)
61.  BEVEL RHIANNON 3658 CT (ACCETATE)
62.  BEVEL BV8611 GUIDETTE  VIPL