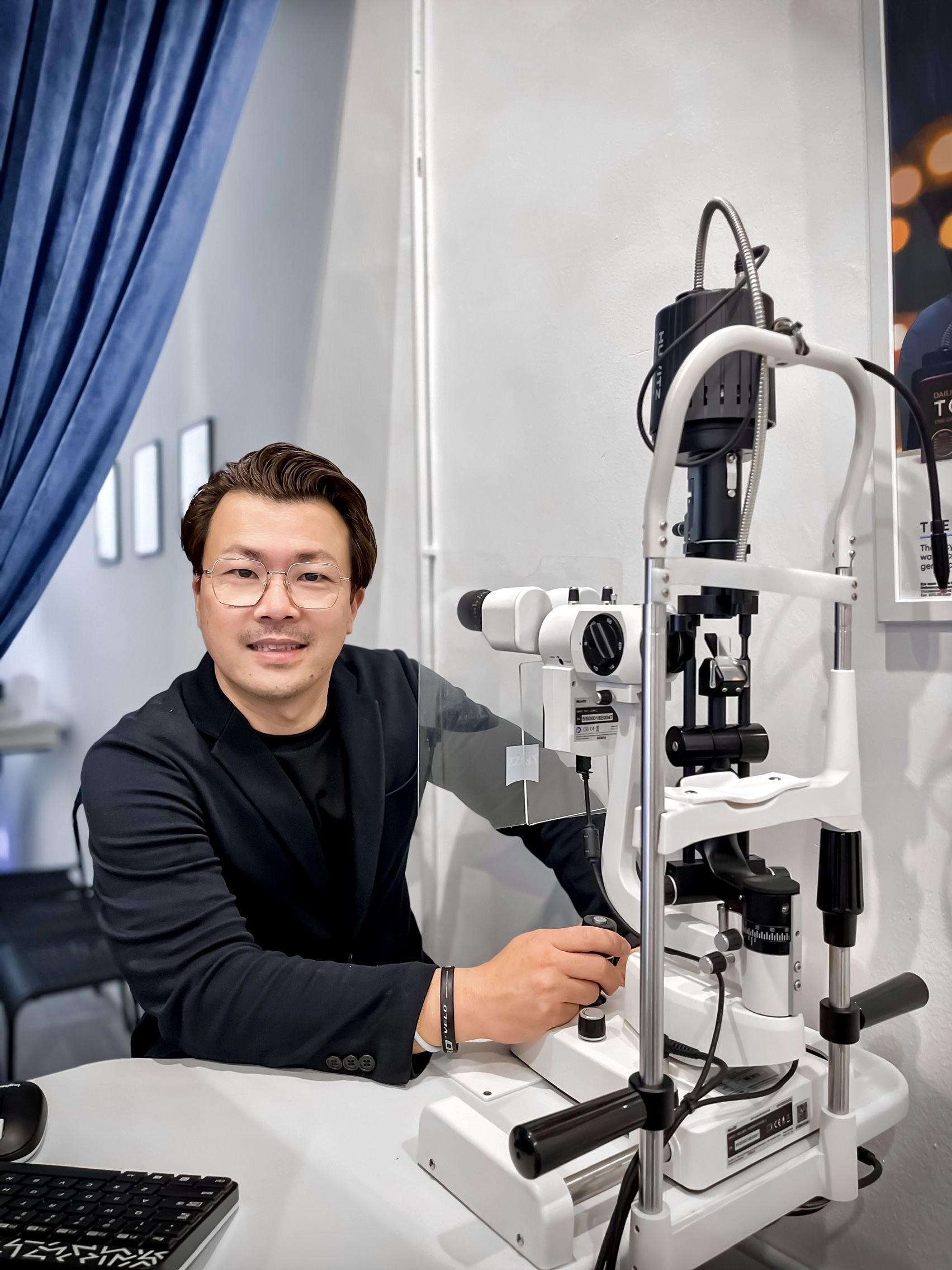 Ryan Ho
Optometrist & Eyewear Stylist MOC O00804
Experience:

20 Years

Core Skills:

Working with both children and adults

Certificates:

BSc, USA & BS of Optometry (Hons) MY

Location:

Damansara Uptown
---
Biography & Experience
Originally a graduate from the United States, Ryan began his academic journey by obtaining a Bachelor of Science degree from the prestigious University of Kansas. Eager to delve deeper into optometry, he obtained his degree in optometry with Honours in Malaysia
Ryan's professional journey led him to Malaya Optical, where he has spent considerable years honing his expertise, focusing on myopia control in children. He is well-versed in using a range of methodologies, from prescription lenses for myopia control like MyoCare, Stellest, and MiyoSmart, to orthokeratology lenses such as Alpha and Menicon.
His expertise isn't limited to pediatric eye care. Ryan is equally proficient in assisting geriatric patients, prescribing them customized progressive lenses like Zeiss Individual, based on their unique needs and lifestyles.
In 2023, he was one of the invited speakers for the Zeiss MyoCare nationwide launch in Australia and New Zealand. Ryan's contributions to the field haven't gone unnoticed. Under his leadership, Malaya Optical won two prestigious Brand Laureate Awards in 2009 and 2010. These accolades are a testament to Ryan's relentless drive for excellence and innovation in the world of optometry.
Beyond his professional life, Ryan is an active sportsman. He enjoys road biking and skiing, reinforcing his belief in the importance of a balanced, healthy lifestyle. Ryan's dedication to optometry goes beyond a mere profession; it is a vocation. His unwavering commitment to patient care, coupled with his thirst for knowledge and innovation, makes him an invaluable asset to both the Malaya Optical team and the broader optometry community.