Malaya Optical is the brand you want to be associated with as we have been in business since 1957.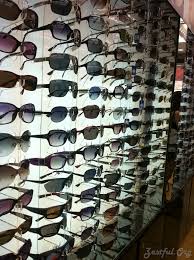 As an Optometrist or Optician starting your own practice or an Investor who wants to be in the business, Malaya Optical is the name. We give opportunity like no others. The potential of a success of a successful in the Optical Industry is fantastic as there is a fantastic growth opportunity because Malaysia is experiencing an upward growth trend in optical requirements. Malaya Optical's Franchise business is looking for committed and entrepreneurial with the lust for success to join the Malaya Optical Franchise Program and together expand the business throughout Malaysia as well as to the major cities around the world.
This program involves a comprehensive system and support that covers aspects from Loan & Finance, Setup and Renovation, Marketing & Promotions, Merchandisingand Staff Development.
 Why Malaya Optical?
1. Our Brand Equity has no comparison with any others. Since 1957, has been and will be a part of our history. A name that carries Prestige, Confidence and Reliability throughout all these years.
2. Being competitive in terms of wide range of designer eye wear, exclusive brands and quality products of fantastic prices.
3. Having a professional as the driving force behind Malaya Optical Group that also understands the quality and the needs of the patients and also having the business acuity of a successful business. That's what it takes to be in the optical business beyond 2010
4. Creates a profitable business that provides an attractive return on investment.
 Pre-requisities to be a Franchisee. A prospective Franchise must:
1. Be active as an owner-operator
2. Be willing to follow the Malaya Optical operating system
3. Be confident and positive with entreneurial spirit
4. Have adequate capital
5. Be able to interpret financial and accounts statements
6. Have at least 1-year retail experience
7. Have a "Sdn.Bhd" Company
Estimated Investment to be a Franchisee. The overall investment for a Malaya Optical Franchisee starts from RM300,00 and can vary based on the following factors:
1. Your ability to finance
2. Purchase of stocks and equipment
3. Lease of business premise
4. Equipment Your investment will depends on the outlet location, the size of your lot, the initial and equipment needed. With our experience and extensive network, we would be able to ensure a lower startup cost from leasing to renovation.
 Our Support to you
1. Market survey in site evaluation. Helping you get the location you need.
2. Financial guide and loan applications.
3. Engaging Professionals to manage your outlet in pre-opening stage.
4. Providing you with an Operation Manual from A-Z.
5. Provide you in house Marketing and advertising support.
6. Customized and user friendly Point of Sales System.
7. Wide range of designer eyewear and branded products.
8. Professional training programs for Optometrist, Optician and Sales.
9. Post opening guidance and support.
Malaya Optical will help source for loans and financing if the Franchisee requires. What are you waiting for? Call us now and determine your future today!
Mr. CP ( Franchise Manager )
Tel: 603-7728 0229
Fax: 603-7728 0229
HP : 012 612 0003
Email: franchise.enquiry@malayaoptical.com